the man who invented the modern garden
John Brookes MBE
"When I began my career you either had grand country houses, which tried to imitate Sissinghurst, or small town gardens where people would plonk plants around a central lawn and leave it at that. No one gave much thought to design. I wanted to show that design is the starting point, particularly in small gardens, as they need a lot of thought."
It was Brookes who coined the phrase "room outside". It caught his sense of a garden as a usable living space, not a collection of individual plants. His drawings applied a simple "grid system" to each site, basing it on proportions he found in its house or the main rooms inside. He insisted that this grid unified a garden and helped its designs to flow. He believed that such a pattern could be arranged with any basic shapes, including beer mats, but it was never as easy as he made it seem.
In this sense he indeed "made the modern garden". It really was he who brought modern principles of design and use into the spaces of smallish private gardens in Britain. He saw plants in terms of form and mass, rather than as individual flowery specimens. He liked pergolas made of white poles. He was a very early apostle of planting in gravel areas. He realised that people liked to eat in their "room outside" and he wanted them to overlook a garden that they could easily manage.

Robin Lane Fox, Financial Times
"John Brookes' gardening legacy lives on in the 'room outside'" 13 April 2018.
John Andrew Brookes MBE (1933 –2018) was a British garden and landscape designer who is widely credited as the "man who made the modern garden".  In his last book, A Landscape Legacy, John humorously and warmly shares his influences, discusses the evolution of his design philosophy, and talks about the gardens he designed and built around the world during his 50+ year career.
Click below to learn more.
http://www.pimpernelpress.com/a-landscape-legacy#book-detail-tabs-stison-block-content-0-tab3
"I am not a gardener. I am a landscape designer."
So John Brookes MBE would admonish anyone who mistook him for the former.
Regarded as the 'the man who made the modern garden', Mr. Brookes designed gardens and landscapes in Britain and around the world from the late 1950's until he died at the age of 84 in March 2018.Some of his best-known public gardens include the Penguin Books headquarters (now destroyed), the College Green Garden at Westminster Abbey (London), Fitzroy Square (London), Bryanston Square (London), Barakura English Garden in Japan, and the English Walled Garden at the Chicago Botanic Garden.
He was working on gardens in Russia, Scotland, and Sussex at the time of his death and had designed major estates in Poland, Patagonia, Russia, and the United States during his long and distinguished career.He also worked all over South America, South Africa, Australia, and Japan.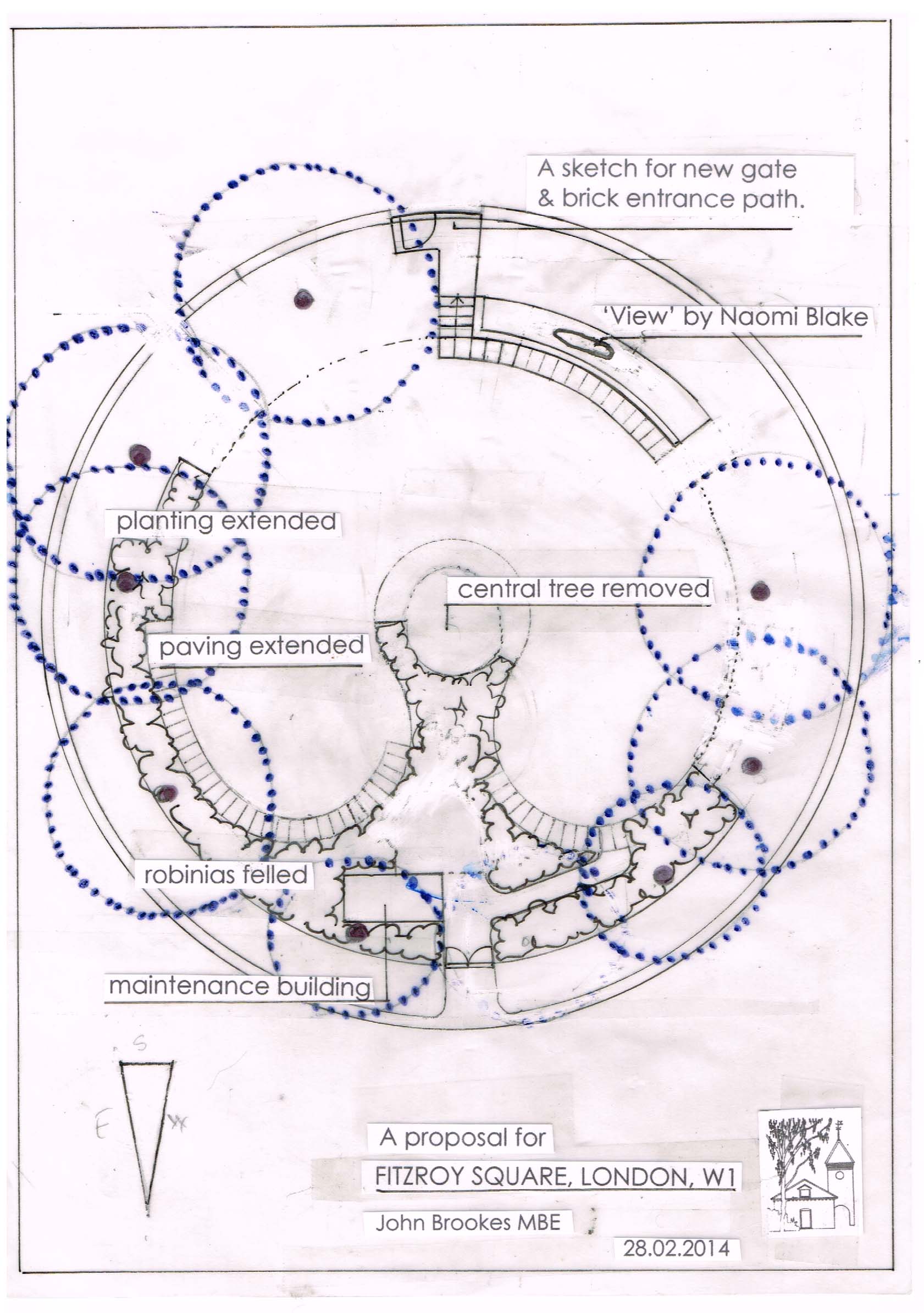 Born in Durham in 1933 Mr. Brookes had been interested in modern architecture since being taken to the Art Deco Odeon cinema as a boy by his older brother Michael and in landscape design since discovering books about Capability Brown and then Christopher Tunnard whose 1938 book, Gardens in the Modern Landscape he found in a junk shop as a teenager. Although he originally thought he'd be a farmer, when his father made it clear to him that he would not be able to procure his own farm, he decided to pursue horticulture and then completed a three-year apprenticeship at the Nottingham Parks Department.He spent the last six months of the apprenticeship working with the landscape architect, Harry Blom, a Dutchman who taught him to draw to scale and trained him in the profession before encouraging him to apply for a job with Brenda Colvin, a landscape architect and author who shared offices in London with another landscape architect and author, Dame Sylvia Crowe.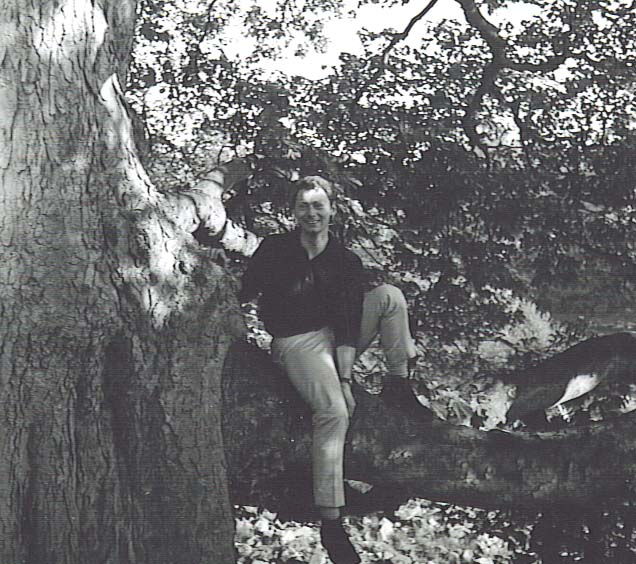 He was offered and accepted a job as junior assistant with Miss Colvin in 1956 and moved to London, spending the next four years working with her and subsequently Dame Sylvia where he learned the trade, especially plant design, the importance of drawing by hand with a soft pencil (he remained adamently opposed to computer drawings all his life), how to look at the landscape, to think about the garden as an extension of the house,that the garden should be visually connected with the architecture surrounding it, and other life-long lessons.It was in their Baker Street offices where he also met a number of important people in the field of architecture and landscape architecture, most notably Geoffrey Jellicoe (1900-96) and his wife, Susan, who introduced him to artists and designers including the Brazilian landscape designer Roberto Burle Marx, one of his heroes.Geoffrey Jellicoe was a prominent architect who worked in the fieldof landscape, and Susan Jellicoe helped Brookes become a member of the committee of the Journal of the Institute of Landscape Architects.He spent many weekends visiting gardens and art galleries with the Jellicoes.
It was at this time in the late 1950's that Mr. Brookes also began to connect modern art and landscape design in his own work.He was especially influenced by the Modernist paintings of Piet Mondrian, the Dutch painter, and Ben Nicholsen, the English painter.In addition to Burle Marx, he was deeply influenced by the American landscape designer, Thomas Church, to whom he often referred as his "guru".
The connection between modern art and landscape design became of especial significance in Mr. Brookes' work when he went on to work at Architectural Design magazine in 1960 and was redrawing architects' plans for publication. The paintings by Mondrian and Nicholsen helped him to develop a strong sense of both the horizontal and the vertical line in architecture.As he explained in his memoir, A Landscape Legacy, this enabled him to develop his method of "using a grid as a way of imposing discipline on my designs.I had learned about the modern architecture module while redrawing architects' plans at AD, so I had a strong understanding of the vertical line.
"To create a horizontal line, I took the house module or grid on plan, and extended it beyond the house to create a pattern for the garden that would ultimately have a proportionate relationship to the structure it surrounded." (A Landscape Legacy,John Brookes) The grid methodology, which he taught and wrote about for the rest of his life, enabled him to ensure his gardens were in the right proportion to the architecture of buildings surrounding them.
Recognizing the rapidly changing lifestyles of what was then "modern" life, Mr. Brookes vigorously broke with previous garden design traditions and the emphasis on showcasing plants by advocating the use of gardens as extensions of the home. Ahead of his time, he introduced the notion that a garden could be low-maintenance as well as beautiful by recognizing the proposed use of a garden before designing it, thereby ensuring that lifestyle, architecture and garden were a harmonious "whole".
His approach was first publicly unveiled in 1962. That year, Mr. Brookes became t