There is always something special at our
Plant Centre & Gift Shop

There is NO admission but there is FREE parking for those visiting the Denmans Plant Centre, Gift Shop, and self-service Treat Shop!
The Denmans Plant Centre includes many unusual plants, most of which we grow on site,
in addition to a broad variety of vintage garden ornaments.  
We are love to answer your questions and to offer advice!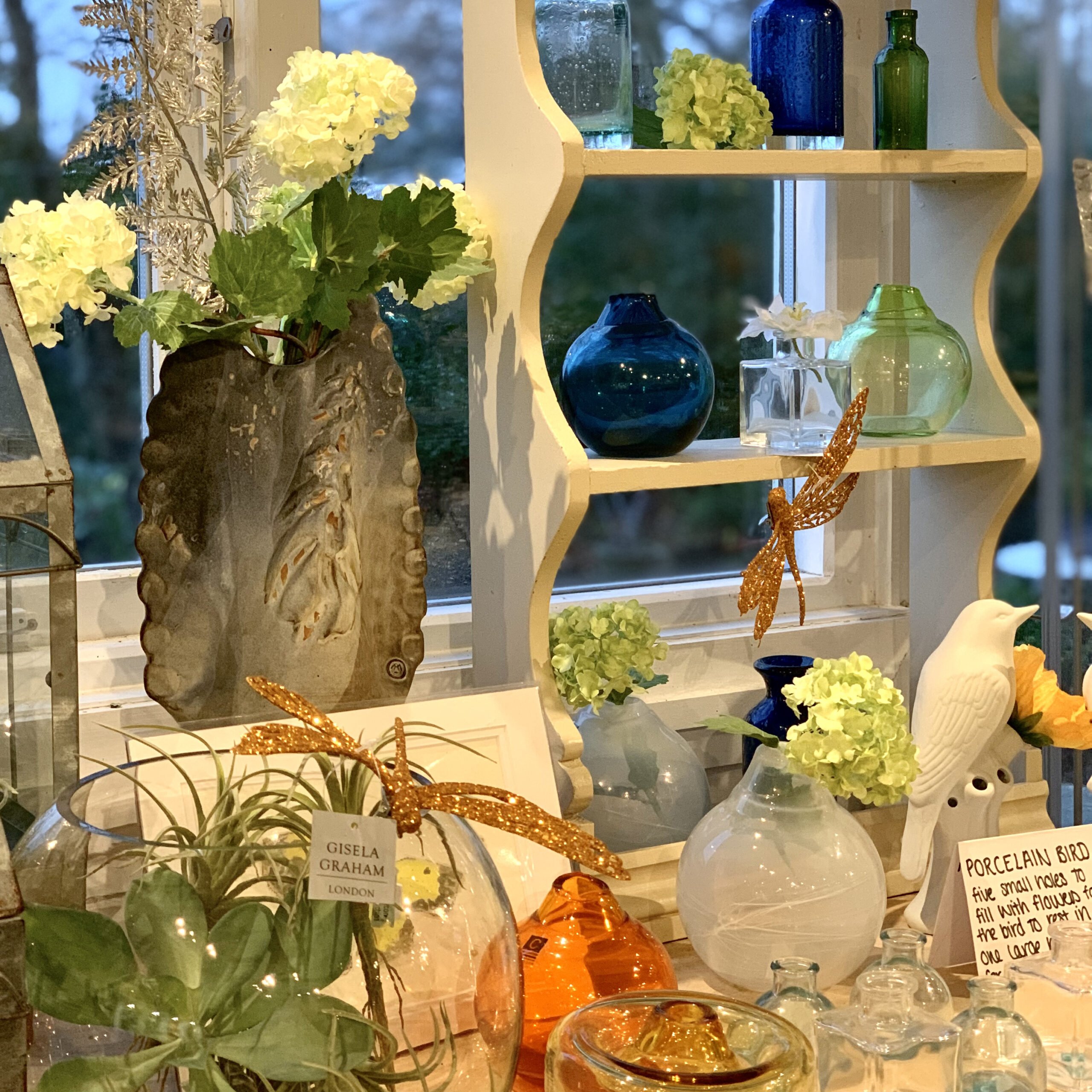 The Denmans Gift Shop offers a variety of beautiful items. In addition to scarves, hats, and beautiful jewelry, the shop has a broad variety of cards, jewelry, scarves, bird feeders, beautiful vases and pots, vintage garden ornaments, garden gadgets, and locally made products. We are always adding new items!  We carry brands such as Nutscene, Powder,  London Ornament, East of India, Toasted Crumpet, EcoChic, Bertie Girl, Seedball,  and Avenida, and are always adding new things!  If you are looking for the perfect, unique gift, this is the place to go.  Shop local!
Gift vouchers are available to purchase on line here.
Hot beverages and treats are available at our self-service Denmans Treat Shop and can be enjoyed at one of the outdoor tables or in the pavilion.
As we don't permit picnicking on site, we do recommend our favorite pubs and farm shops:
The Spur in Slindon   http://www.thespurslindon.co.uk/
The Wilkes Head   Church Ln, Eastergate, Chichester PO20 3UT    01243 543380
The Black Rabbit in Arundel   https://www.theblackrabbitarundel.co.uk/
The George in Eartham   https://thegeorgeeartham.com/index.html
The Slindon Forge Village Shop   https://www.slindonforge.com/
Edgcumbe's Tea & Coffee in Ford https://edgcumbes.co.uk/
Tell them we sent you!
Free parking. We welcome cyclists, walkers, car clubs, and dogs on leashes.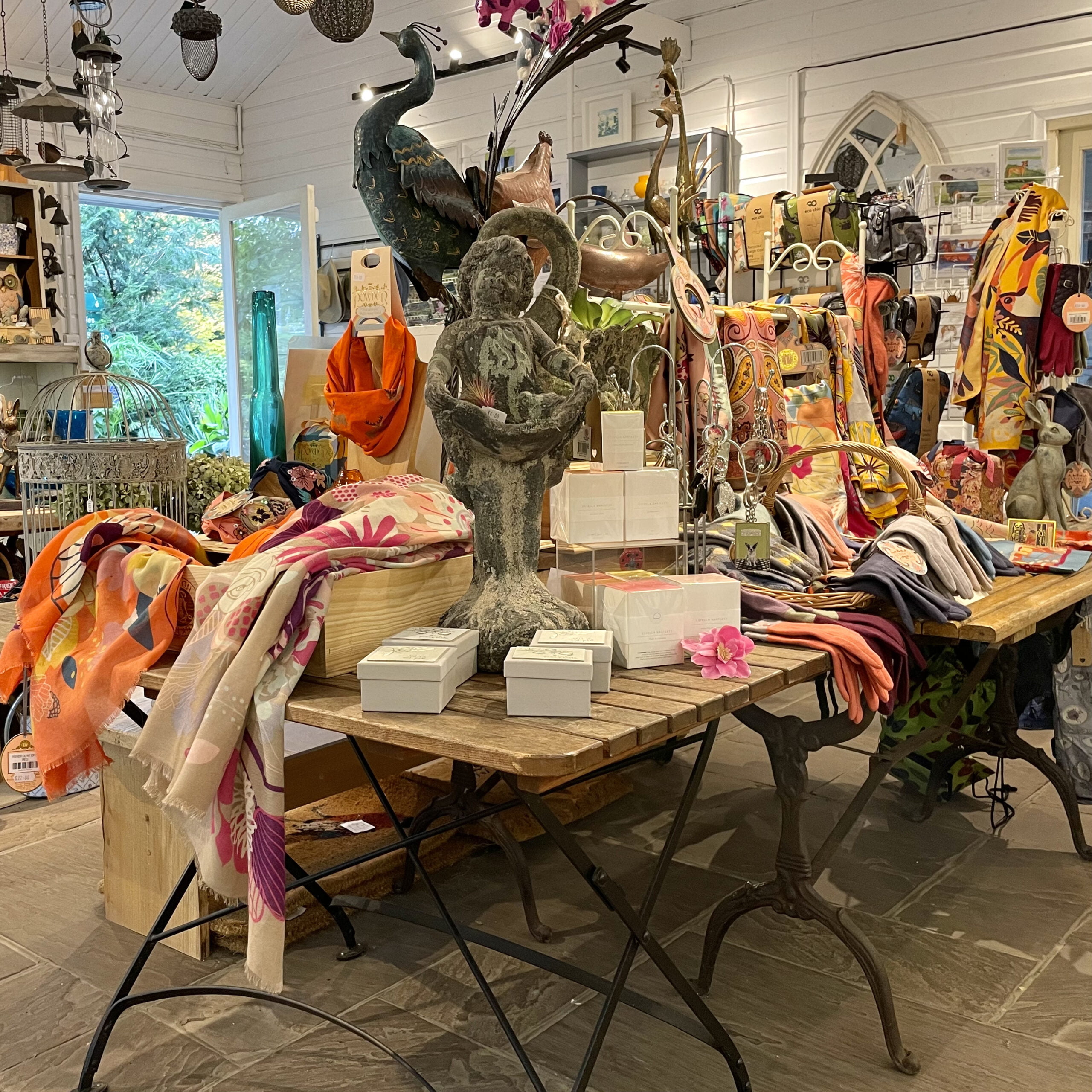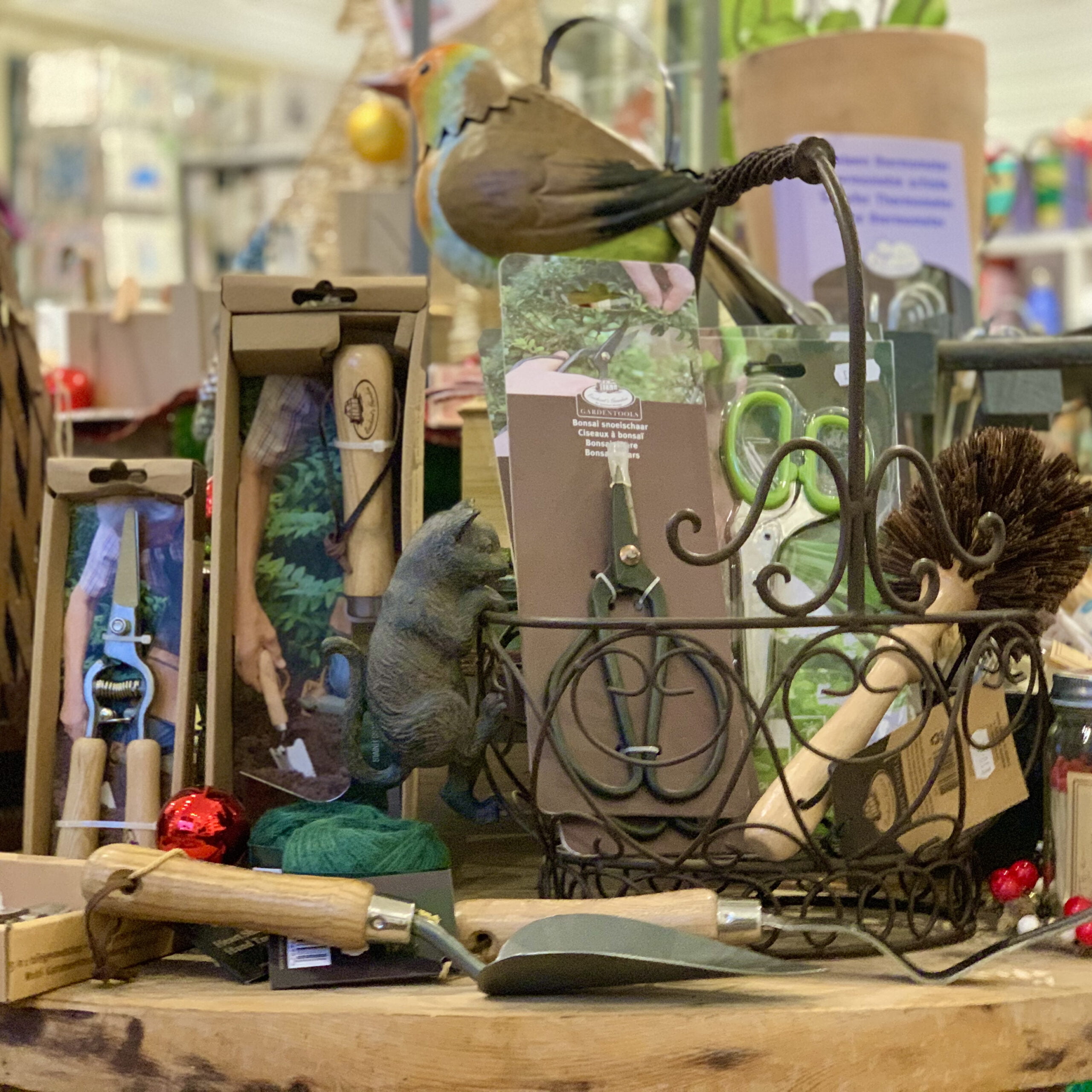 INFORMATION ABOUT
BOOKINGS
A private room for meetings, classes, parties, and other events is available by prior booking.
"Absolutely charming. Staff so friendly and informative…
Gardens very beautiful."