"A beautiful, peaceful garden set out for exploration and interest with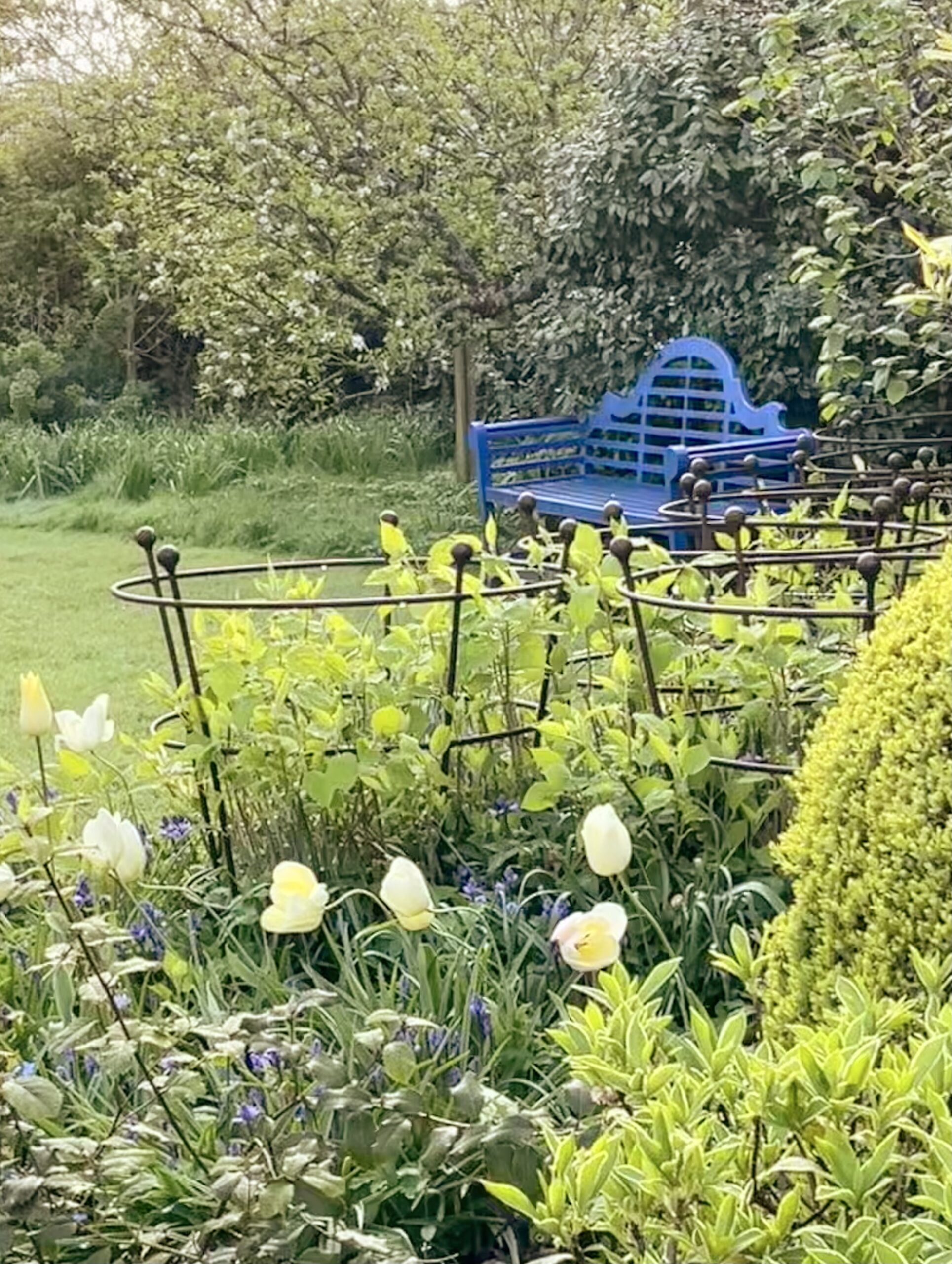 amazing plants for sale."
"An oasis of calm, delight, wonder and space to escape and inspire
– a joyful garden to be in."
Voting is now open!
When you have a moment, we would be grateful if you would please vote for Denmans Garden as RHS Partner Garden of the Year 2023.
As an RHS Partner Garden, Denmans Garden is part of a network of 221 independent gardens that support the Royal Horticultural Society's charitable work by offering members free entry at selected times of the year.
As you probably know, visiting Denmans, with its beautiful grounds and sense of tranquillity is a great way to lift your spirits and leave you feeling good.  Sitting on a bench in the heart of the garden, listening to the birds, and feasting the eyes on the rich plantings consistently has a soothing effect on our many visitors. Given our ongoing commitment to preserve the sense of serenity and beauty that Mrs. Robinson and John Brookes so loved about their garden, Denmans retains a peacefulness and sense of seclusion.
It is a magical and enduring space that has the best of both horticulture and design.
We were delighted to be named regional winner for the South East and Channel Islands in the competition's inaugural year in 2021. Voters found our Grade II registered garden's design and unusual planting especially inspirational and enjoyed its relaxed atmosphere and gravel gardens.  And, loved talking to our gardeners about plants and design, of course.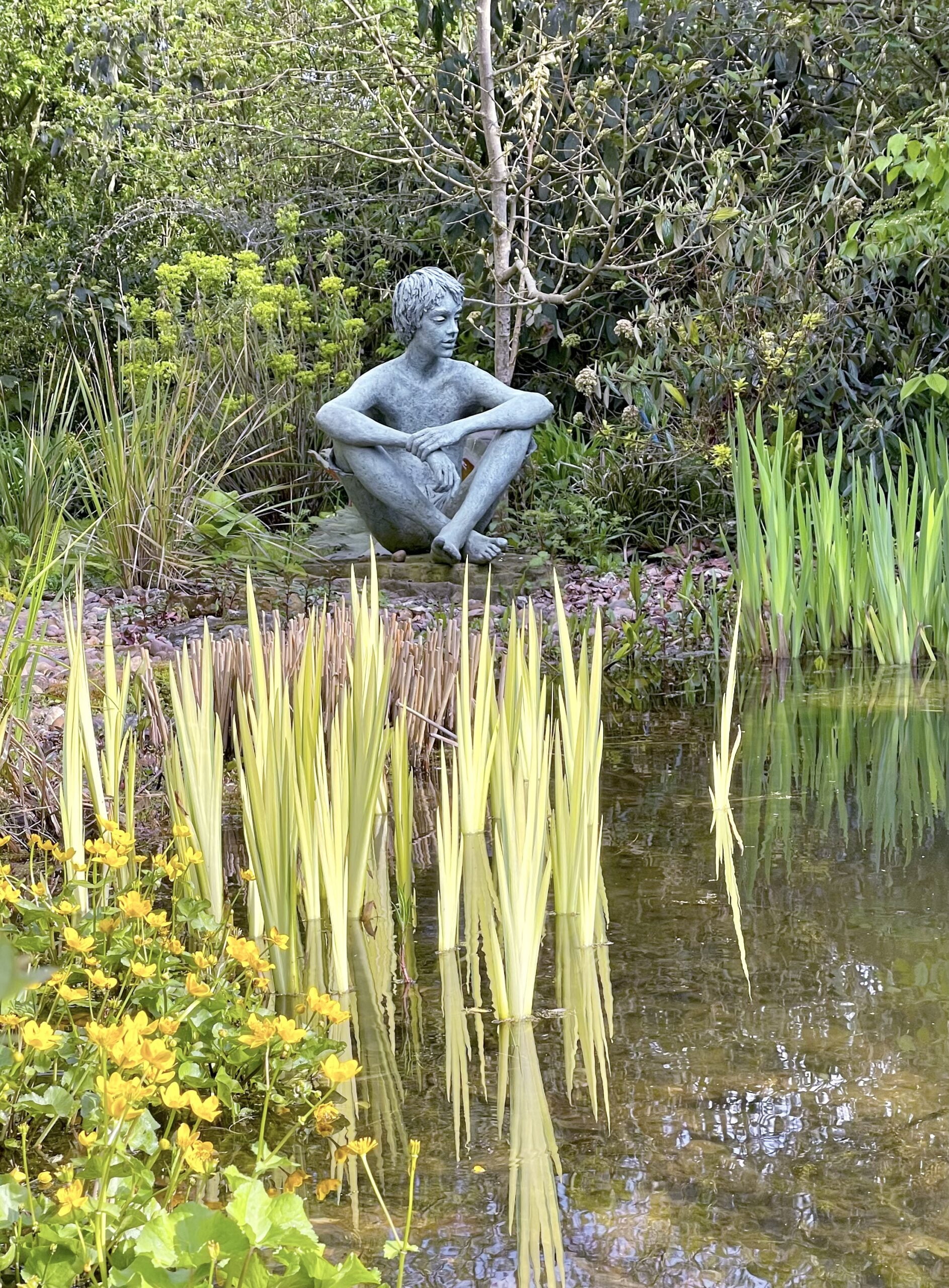 This year, visitors once again have a chance to name their top 'Feel Good Garden' out of more than 220 RHS Partner Gardens. Votes can be cast via the RHS website rhs.org.uk/pgoty from 10 April until 29 September 2023 and visitors can choose their favourite garden from one of the following six regions: Midlands and East Anglia; North and Northern Ireland; Overseas; Scotland; South East and Channel Islands; and South West and Wales.
All voters will be entered into a prize draw to win a pair of tickets to the RHS Hampton Court Palace Garden Festival in 2024 with a luxury two-night stay close to the showground – can't beat that!
Helen Feary, RHS Partner Garden Manager says that "The RHS Partner Garden of the Year competition is growing from strength to strength and we're delighted that nearly twice as many votes were cast in 2022 as in 2021. It's heart-warming to read so many wonderful comments about how good a visit to the garden makes people feel. With so many gardens taking part and encouraging their visitors to vote, it should be easier than ever for people to show their appreciation for their favourite garden."
At Denmans, we continue to be so grateful for your support so if your visit to our garden has made you feel good, please take a moment to vote for us anytime from now until 29 September at rhs.org.uk/pgoty
We look forward to welcoming you back soon!
Gwendolyn and the Denmans Team
#RHSPartnerGardens #SpringGardenDays #SummerGardenDays
The Royal Horticultural Society (RHS) was founded in 1804 and is the UK's largest gardening charity.
The RHS vision is to enrich everyone's life through plants and make the UK a greener and more beautiful place via its inspirational gardens and shows, science research and advisory, extensive library collections and far-reaching education and community programmes. With over 600,000 members the RHS also shares its horticultural knowledge and expertise with millions of people every year through its website and publications.
In 2021, the RHS launched its Sustainability Strategy, committing to be net positive for nature and people by 2030. The supporting RHS Planet-Friendly Gardening Campaign will continue to harness the power of the UK's 30 million gardeners to help tackle the climate and biodiversity crisis.
The RHS is solely funded by their members, visitors and supporters.
For more information visit www.rhs.org.uk
Twitter: @The_RHS
Facebook: @rhshome
Instagram: @The_RHS
RHS Registered Charity No. 222879/SC038262