It's autumn and the garden is slowing down; alas, the Gardeners are not. Many winter projects are planned in addition to the routine seasonal tasks and, in this, the second year of our Biodiversity Programme we're increasing our efforts to attract and protect wildlife.
In the south-east we are lucky to have such a diversity of bird species relative to other parts of the country, according to the British Trust for Ornithology (BTO).  I like to think that Denmans, with its many large trees and shrubs invites a wide range of bird species and encourages them to inhabit and settle.  An example of this was the brood of Great Spotted Woodpeckers that were raised in a Malmo woodpecker nest box earlier this year, installed by the Denmans team.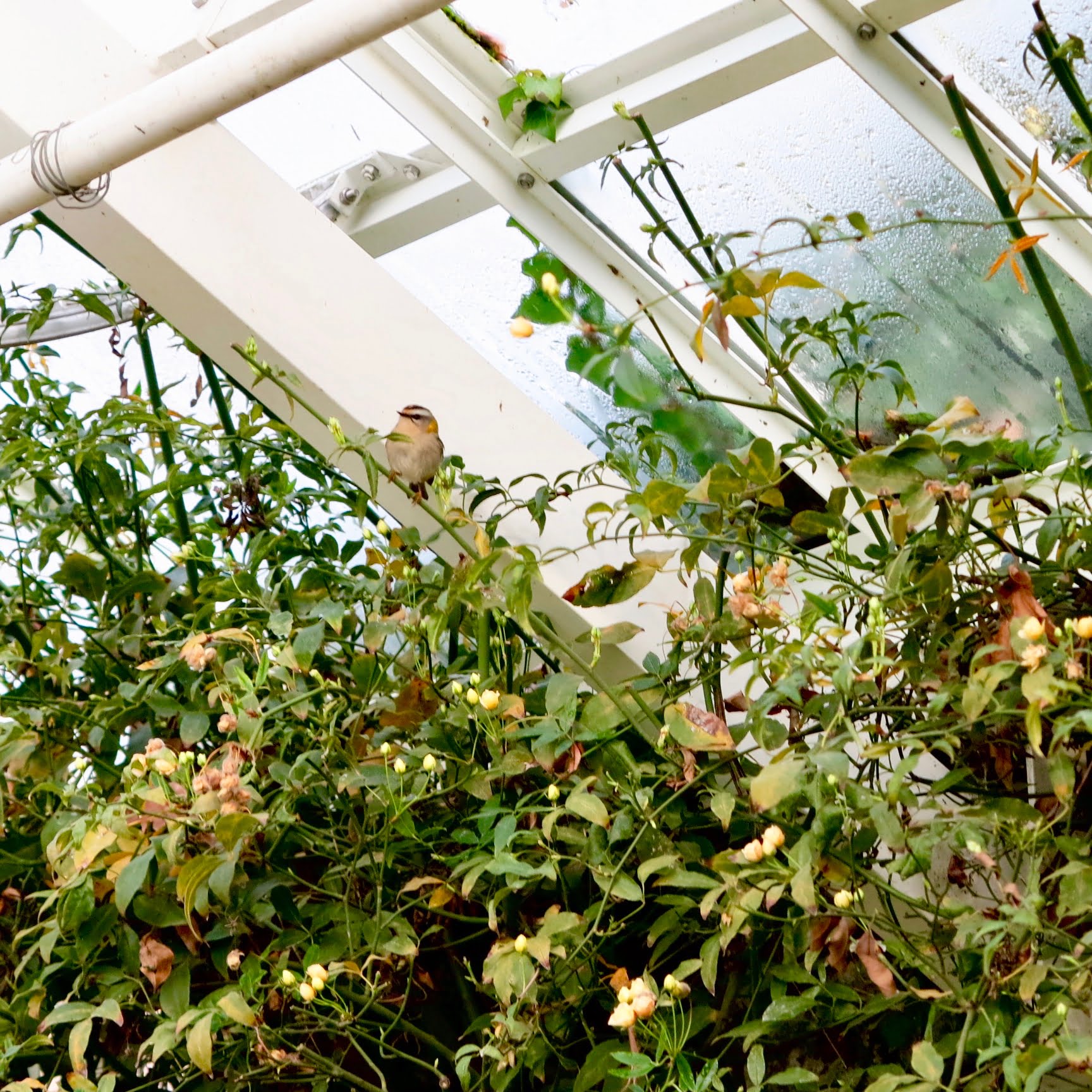 The easiest and most obvious thing we can do to support birds throughout the winter is to fill our bird feeders.  This will coax visitors and provide rewarding opportunities for bird watching, their comings and goings, plus offering a chance to identify the different species enjoying your provisions.  Ensure to vary the diet of your visitors – suet pellets, peanuts, seeds and grains.  The fervent donor can finely chop bacon and cheese for wee Wrens and other small birds like the Goldcrest,  the UK's smallest bird.  This is one we should be especially looking out for at the moment as they are migrating to the UK from Scandinavia to enjoy our winter.