The exhibition celebrating a year as 'Artist in Residence' at Denmans Garden was taken down late on 20 October. It took a lot less time to take it down and pack away than it did to put it up!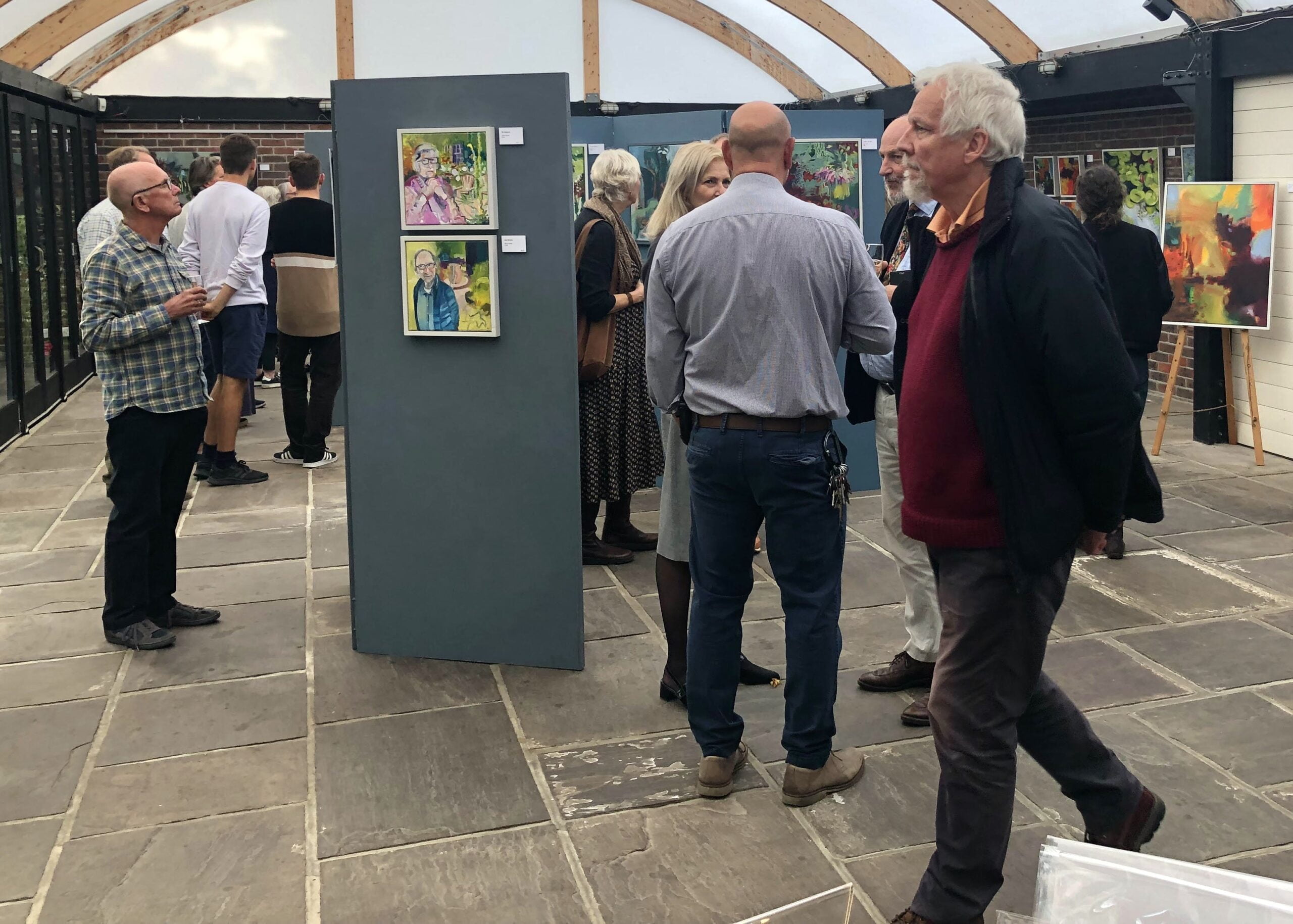 Over 750 people visited to look around the exhibition. There were two well attended workshops; a visit from Pallant House Community Programme; students from St Philip Howard School and a final 'talk' and panel discussion with Andrew Churchill (Director of Oxmarket Contemporary), Gwendolyn van Paasschen and myself.
The experience has been challenging, but hugely rewarding. I have changed the way I observe and have had to change the way I paint. It is good for any artist to be forced out of their comfort zone, to be challenged to find new ways of seeing and making 'images'. I am very grateful to have been offered the opportunity to concentrate and focus on one subject matter, especially one I would probably not have found for myself. I hope to take the experience forward into new work in the future.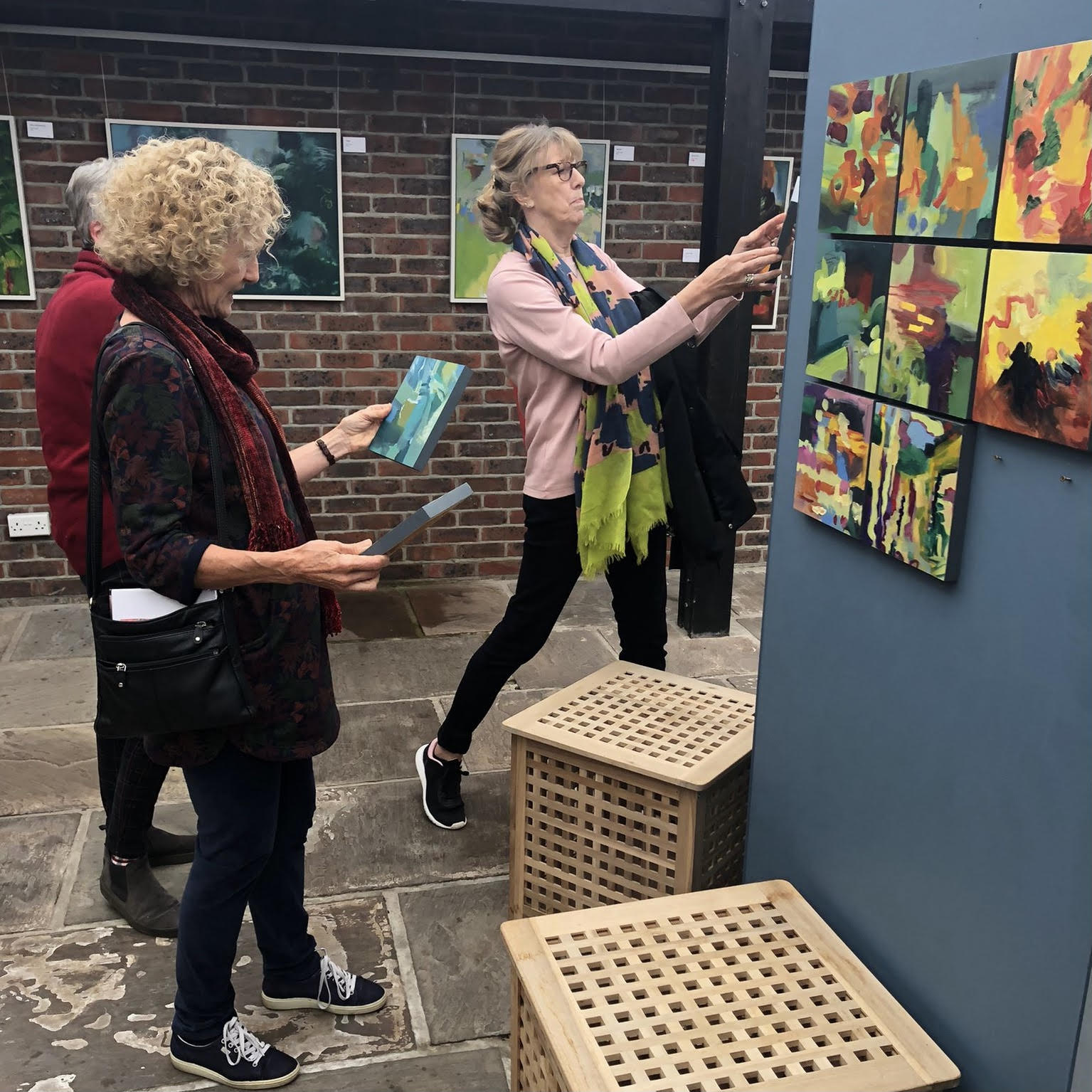 Talking to people who came to see the exhibition has also been very rewarding and humbling – it really helps to get a perspective on other people's 'views' – of the garden and the paintings and the relationship between the two.
The workshops and group visits were stimulating for me, as well as, hopefully, for the participants. I had forgotten how tiring 'teaching' can be, but I did enjoy the interaction and knowledge that the sessions might have sparked an interest for others to move forward with their own work.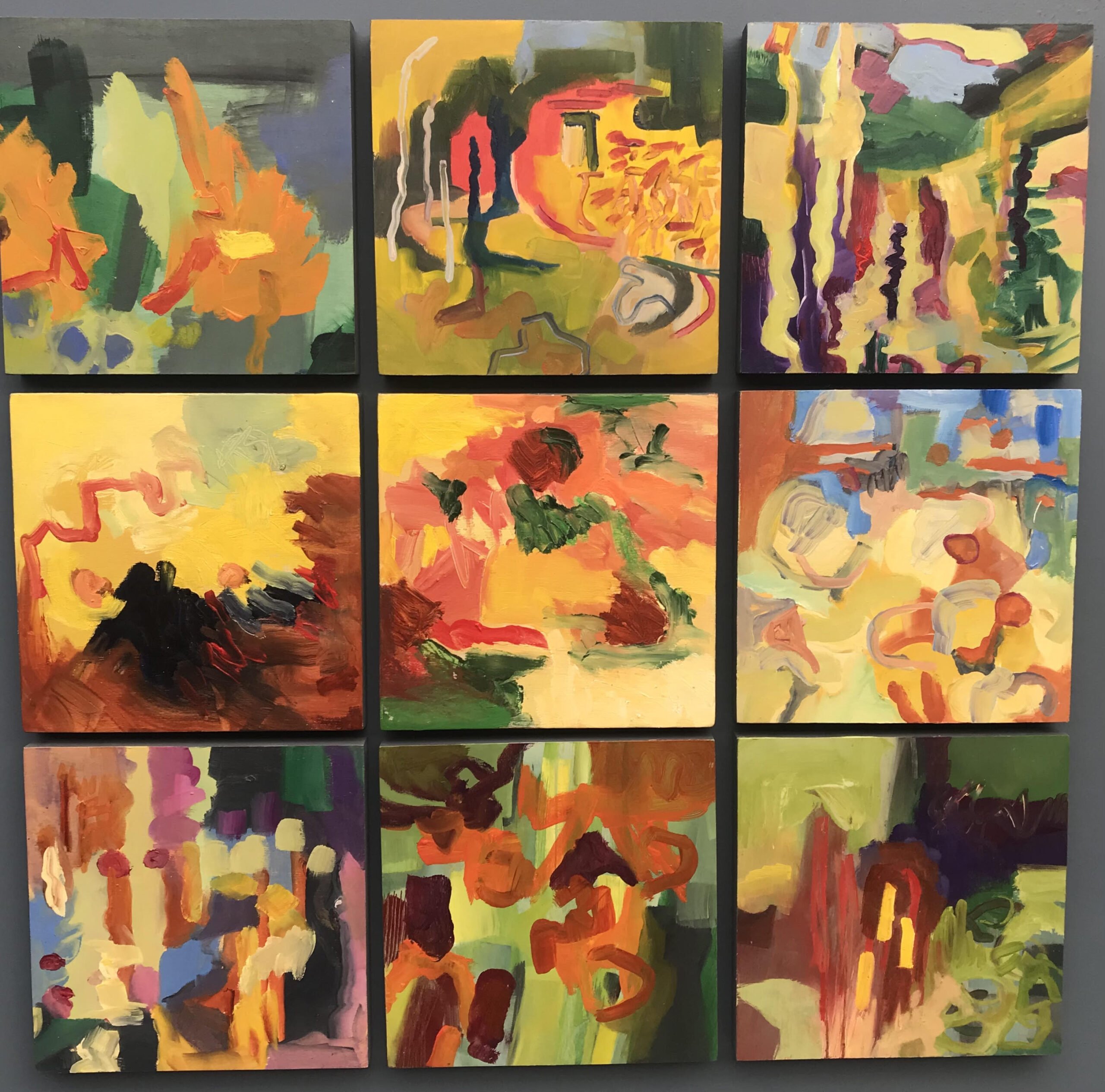 A huge 'thank you' to Midpines Cafe for their forbearance in me taking over most of their space and for the help and cheerfulness of all the staff not to mention the copious amounts of coffee and cakes!
Thank you to all who bought my work and friends who supported me in numerous ways (not least my long suffering husband).
Lastly thanks to owner Gwendolyn van Paasschen and all the staff at Denmans Garden for their hospitality, knowledge and helpfulness. Thank you to Caroline Sharman from Culture Spark 2022 whose original idea this collaboration was.
The whole thing, including the final exhibition has been a wonderful experience and at the end of the day, a year was never going to be enough.
Sue England, October 2022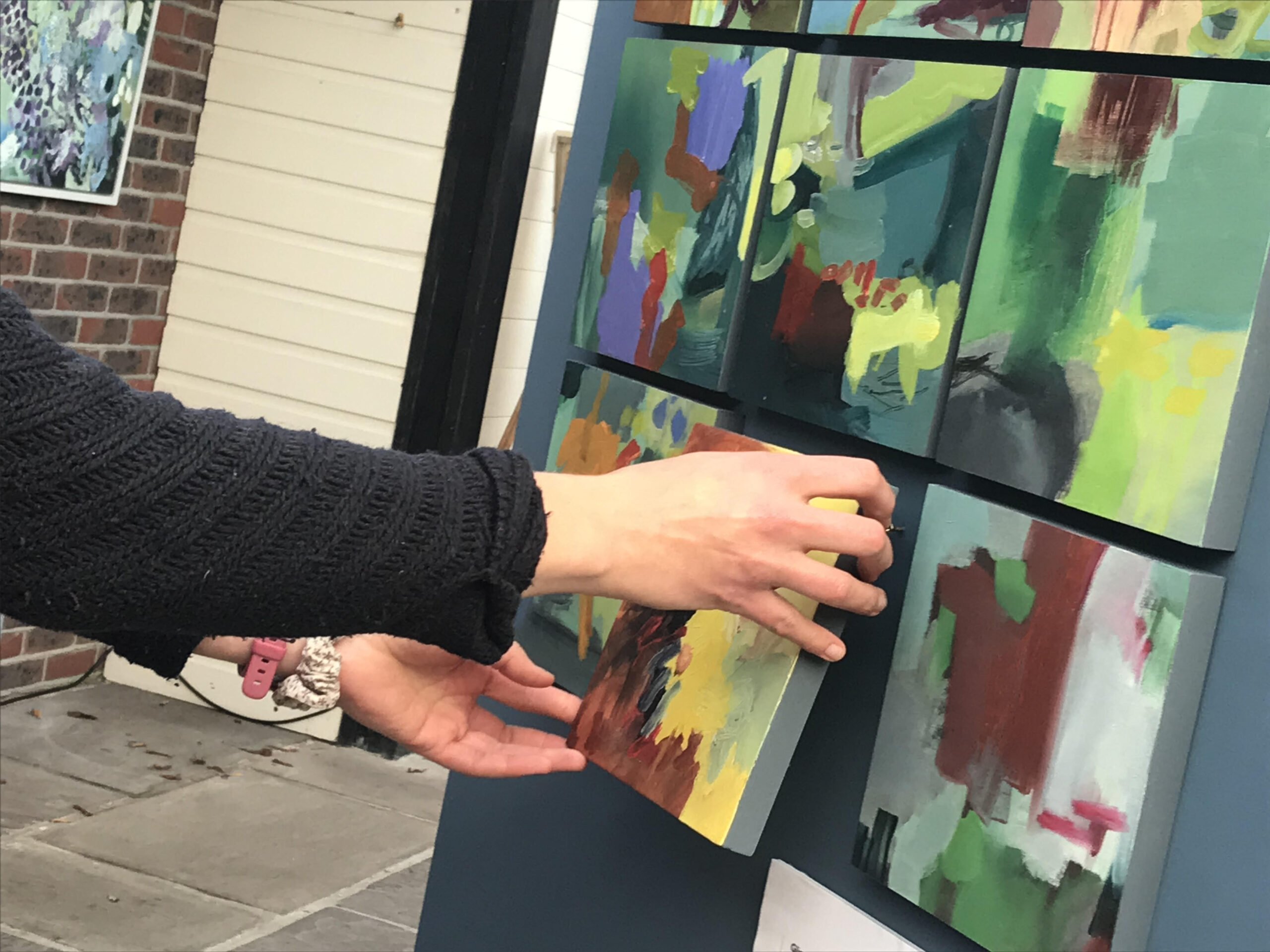 If you would like to view some of Sue's work online including that of her Denmans Garden Residency exhibition go to: https://www.sueengland.co.uk/denmans-residency
Some pieces are still available to buy and you can contact Sue via her website for more information. She is also happy to welcome visitors to see her work at her studio or small gallery space at home with absolutely NO obligation to buy. Just get in touch via her website to make an appointment: https://www.sueengland.co.uk/contact