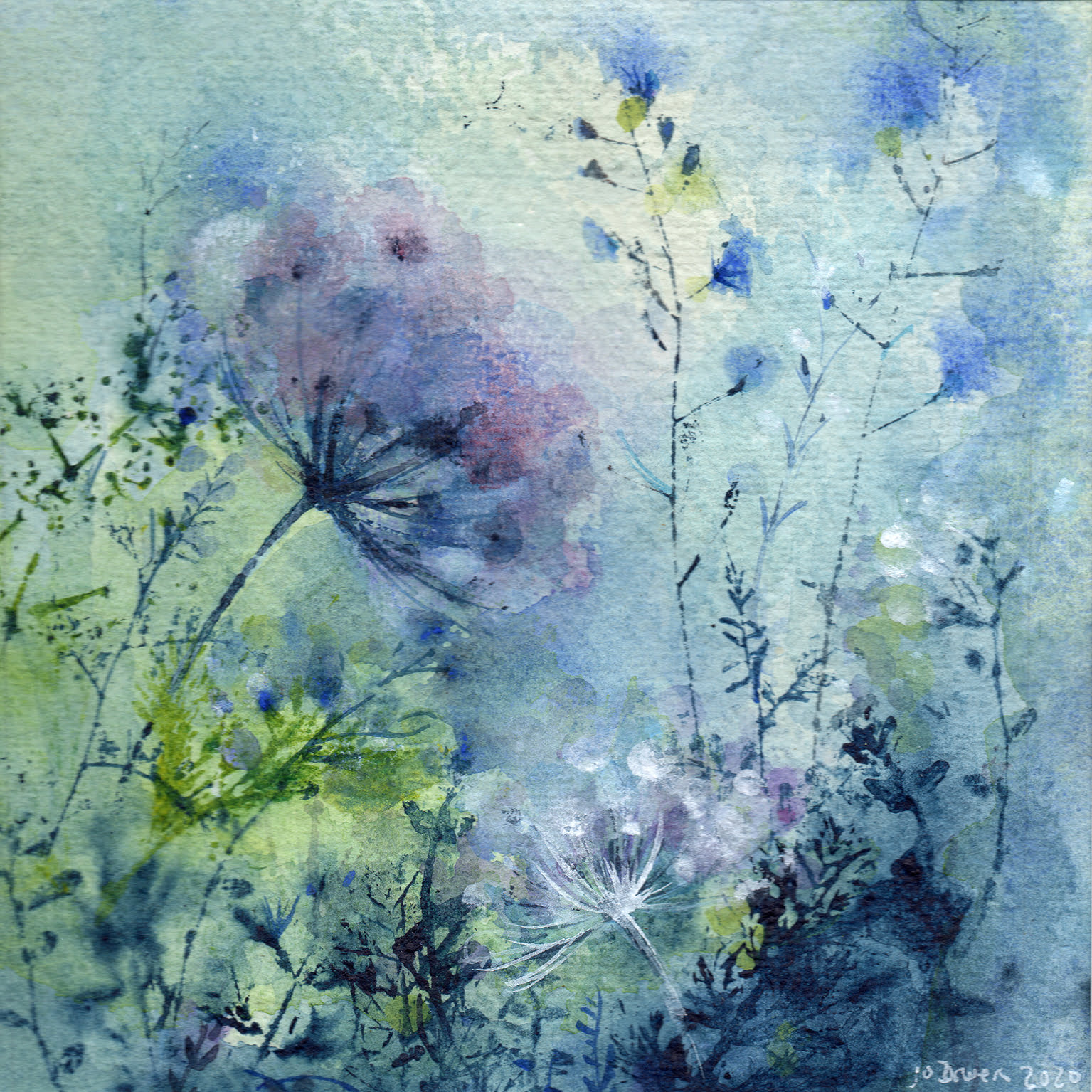 Denmans Garden collaborates in a variety of ways with local artists and makers, be that through hosting events and workshops, showcasing work in the gift shop and garden or through providing inspiration and materials. Over the past two years we have been interviewing these artists on our blog to find out more about their work and inspiration.
In 2021 we launched our new Artist-in-Residence programme with abstract painter, Sue England whose year at Denmans culminated in the recent 'A Year at Denmans' Exhibition.  This program is an opportunity for an artist to challenge themselves as they work to express how they see this amazing garden.
We are delighted to announce that Jo Dowers will be our second Artist in Residence for 2022/2023.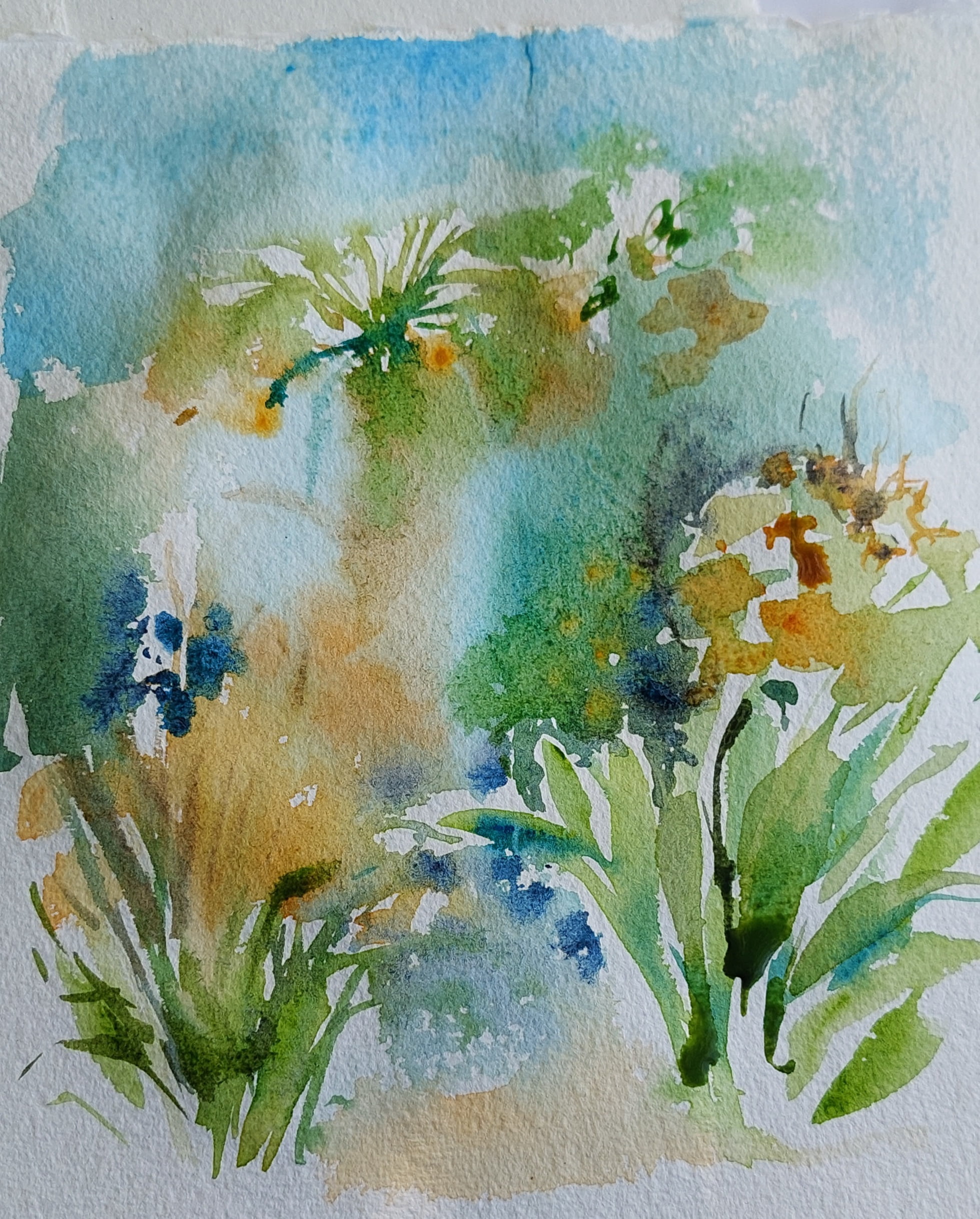 Jo is a watercolourist, who already has an established relationship with Denmans where she has run regular creative watercolour workshops since 2018. Jo will give insights and progress updates throughout the year on her website and on social media, as well as in occasional pieces for the Denmans blog page. We kick her residency off with an interview in which Jo talks about her hopes and plans for the year.
I first visited Denmans Garden four years ago, having just begun to give creative watercolour workshops. Following a meeting with Gwendolyn where I was shown John Brookes' wonderful studio I felt it would make the perfect location.
The workshops normally take place in the Botanic Room, however while the café was closed we moved into the Pavilion Tea Room and more recently I was very privileged to be able to use John Brookes' design studio based in the Clock House which proved a uniquely creative experience for both myself and my students.
Since the opening of Midpines Cafe the workshops have gone from strength to strength and it is an absolute pleasure to be able share my love of watercolour in such a beautiful and inspiring environment.
 Currently my favourite aspect of the garden is just after you enter; being greeted by the view of the wonderful giant urn set against a variety of plants, drawing you in to explore further. As artist in residence I find myself particularly looking for different vistas to paint and am especially inspired by the wonderful palms and plants that are more tropical in appearance. Though I'm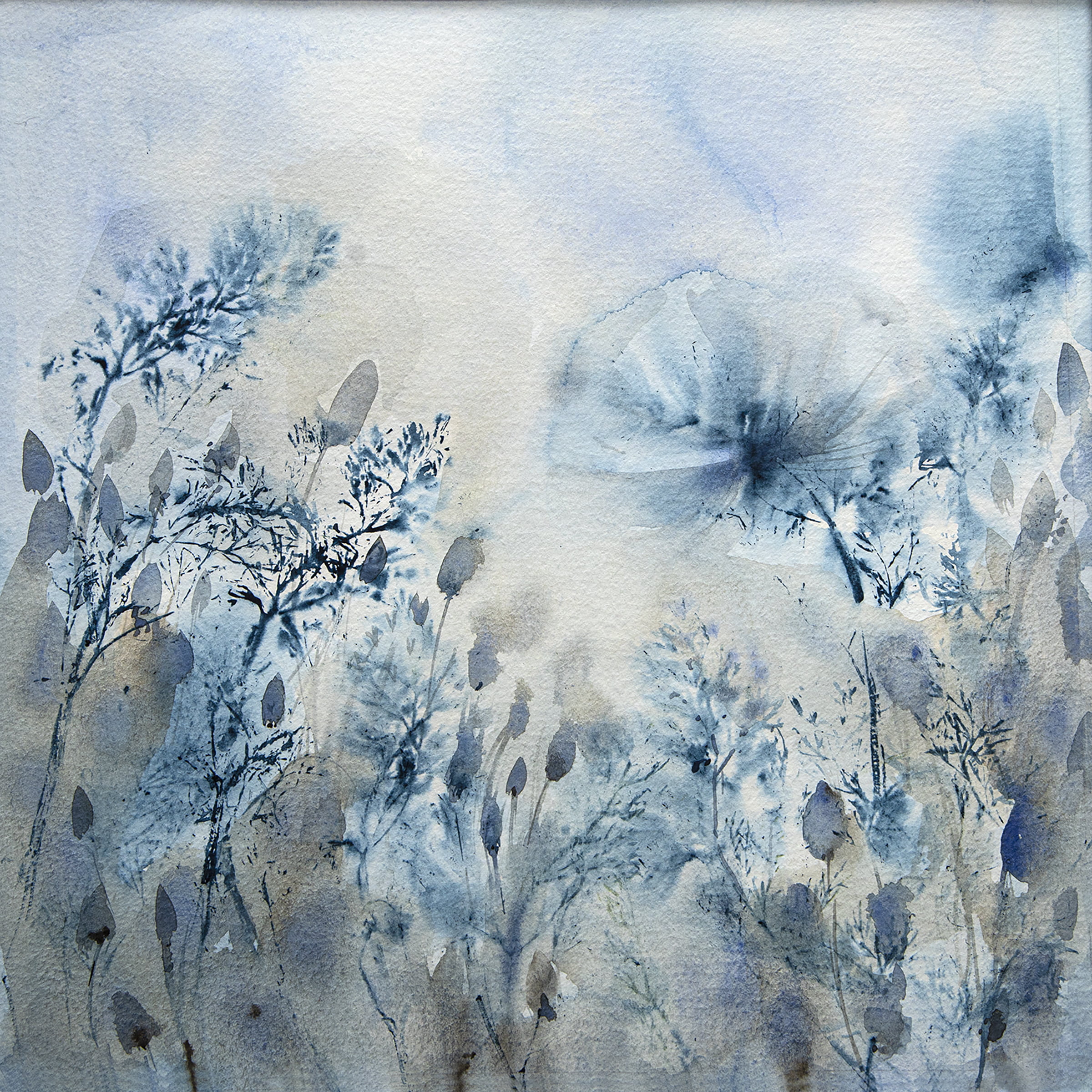 sure this will change with the seasons and the more time I spend in the garden.
I have always been inspired by plants and nature and I find the variety of plants and the contrast of both colour and texture particularly fascinating. I really hope to be able to capture the feeling of being drawn into this magical garden in my paintings.
The year long residency will give me the time to really become acquainted with different aspects of the garden; reflecting how it changes throughout the seasons in my work as well as giving me the opportunity to experiment with different techniques and materials.
I am also looking forward to returning to painting more large scale, semi abstract pieces. 
So far, I have been working on some small scale sketches and it has been an absolute pleasure painting outside in the October sunshine though I am prepared for the winter months to be a little challenging….
 I hope to really to make the most of this wonderful opportunity, using it to explore my own artistic practice, as well as sharing my love of painting, colour & nature with visitors to Denmans Garden.
For more about the Denmans Garden/Artist in Residence collaboration click here.
Jo is recording her experiences and observations on her own website and Denmans will include updates on the garden's website blog as the year goes on.
For more information on Jo go to https://jodowersart.com/
@jodowers
Jo is continuing to run her creative watercolour workshops at Denmans and the next one
"Festive Winter" runs on Thursday 24th, Saturday 26th, Sunday 27th November or Thursday 1st December from 10am to 1pm. For more information click here.
For more information please contact Louise Campbell
louise@denmans.org 07540892364
@denmans_garden