PRESS RELEASE – October 2022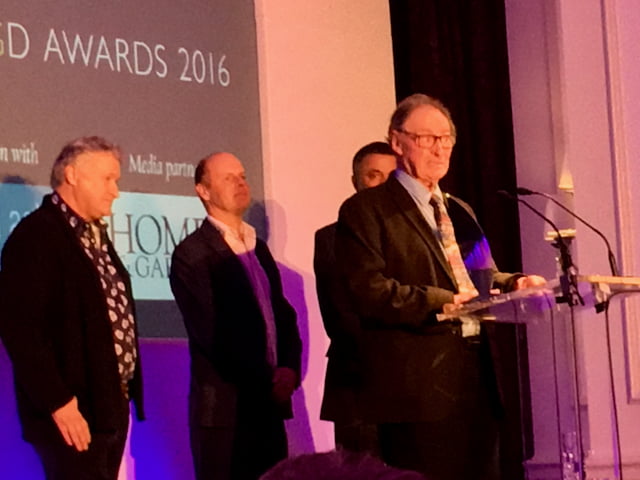 This autumn the John Brookes-Denmans Foundation were proud to sponsor the 'Paper Landscape Design' Award at the Society of Garden Designers Awards. John Brookes MBE served as the chairman of the Society of Garden Designers from 1996-99 and received the the SGD's  2016 Lifetime Achievement Award in January of 2017.  A month later, he founded the John Brookes-Denmans Foundation one objective of which was to support and inspire landscape and garden designers, as well as students. Another was to preserve Denmans Garden, his home of 38 years.
The Society of Garden Designers is the only professional association for garden designers in the United Kingdom and they champion excellence in garden design, supporting Members to train, work, develop and continually maintain the highest standards.
The SGD Awards are a celebration of some of the outstanding achievements in the garden and landscape design profession. The Paper Landscape Design Award is given to a UK or international residential, commercial, or public project of any size NOT constructed e.g. a design yet to find a home, waiting to be implemented, a show garden idea, innovation/experimentation in design, 'the one that got away'.
This year the award went to Tabi Jackson Gee for her 'Woodland Ensemble'. Tabi is a London-based garden designer and writer who trained at the London College of Garden Design. Sadly she wasn't able to be at the awards ceremony but the judges commented on her winning design:
'A lovely scheme that is creative in its approach and presented using beautifully evocative graphics to communicate the story.  The lasting legacy story is beautifully expressed through the use of materials and evocations of time and natural processes'
Tabi's design philosophy of creating nurturing outdoor spaces and being sensitive to the local vernacular whilst keeping in mind the people using the space echo many of John Brookes' design elements. Congratulations Tabi!
For more information on The Society of Garden Designers go to: https://www.sgd.org.uk
For more information about Tabi Jackson-Gee and her work go to https://tabijacksongee.com/about-avenue
For more information, please contact Louise Campbell
louise@denmans.org 07540892364
@denmans_garden www.denmans.org