As part of a new occasional blog series 'Meet the Maker' we speak to artist Emily Ellen, a Sussex based watercolour illustrator whose cards we have recently started stocking in the Denmans Gift Shop.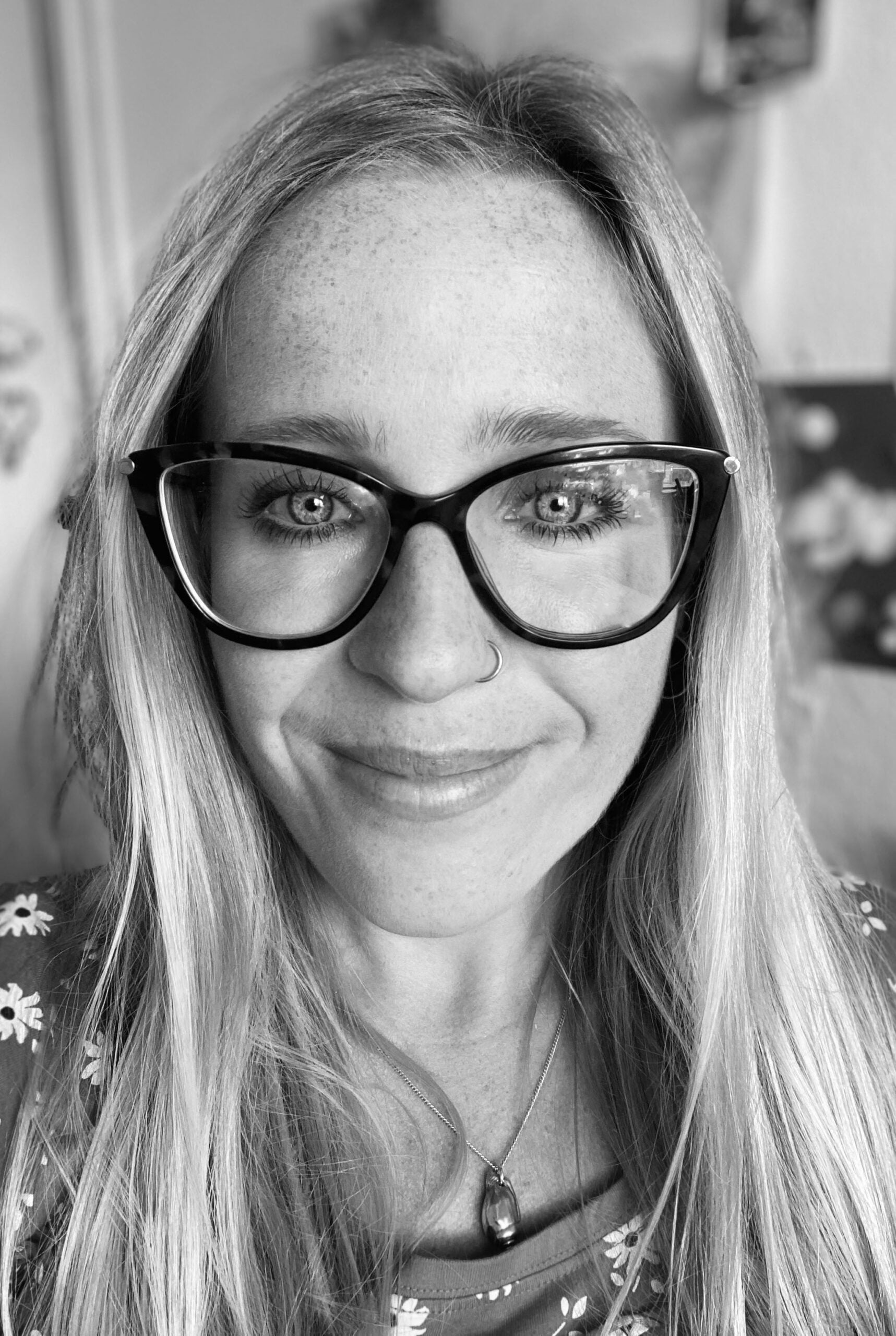 Art has been a constant for me throughout my life. I would spend hours as a small girl admiring the work of Nick Sharratt and then trying to reproduce his work inside the cover of some book or another in what should have been a maths lesson. I can't remember a time when I haven't been an artist – it's who I am. But once my children were born, and with the support of some very lovely friends and family, it felt the right time to become somewhat professional about things! I work on commissions and recently decided to study for my Masters in Illustration.
I am fortunate enough to have a studio at home. It's a very small room but it's so cosy on a winter's day with the door closed and a candle lit, I can get lost in there for hours, disappearing into a wonderland created by my paintbrush.
My mornings are quite busy, making sure the children are organised and ready for school. Once I'm home from the school run, I have a quick tidy of the house and practice some yoga; I find this time vital to keep my mind peaceful. I then usually put Radio 4 on and get down to creating. Some days this means work for university and on others it is commission work. I work until it's time to collect the boys from school and quite often end up picking up my paintbrush again once they're in bed.
I've always been a bit of a daydreamer; making up fairy tales and enchanted worlds. My connection to childhood memories and worlds of make-believe are still present in what I am trying to achieve as an artist today.
I think now, more than ever, everyone needs a little more magic in their lives. It's been a dreadfully hard year for so many and at the end of a busy day, when you sit down with a nice cup of tea (or glass of wine!) it's wonderful to have a painting on your wall that offers an escape. Children and children's literature are an immense inspiration to me; children look at the world with such an innocence and optimism, and I draw on this a lot in my illustrations.
Raised in Sussex, my Sundays were spent walking in the South Downs, a routine that has continued now that I have a family of my own. I love watching the changes in the landscape as the seasons transform them, particularly when those first leaves begin to fall, and rosehips appear in hedgerows. I appreciate the tranquillity of the countryside and hope to portray the magic and comfort I find there. This time provides a break from all the intense concentration during the week and sets me up full of inspiration for Monday!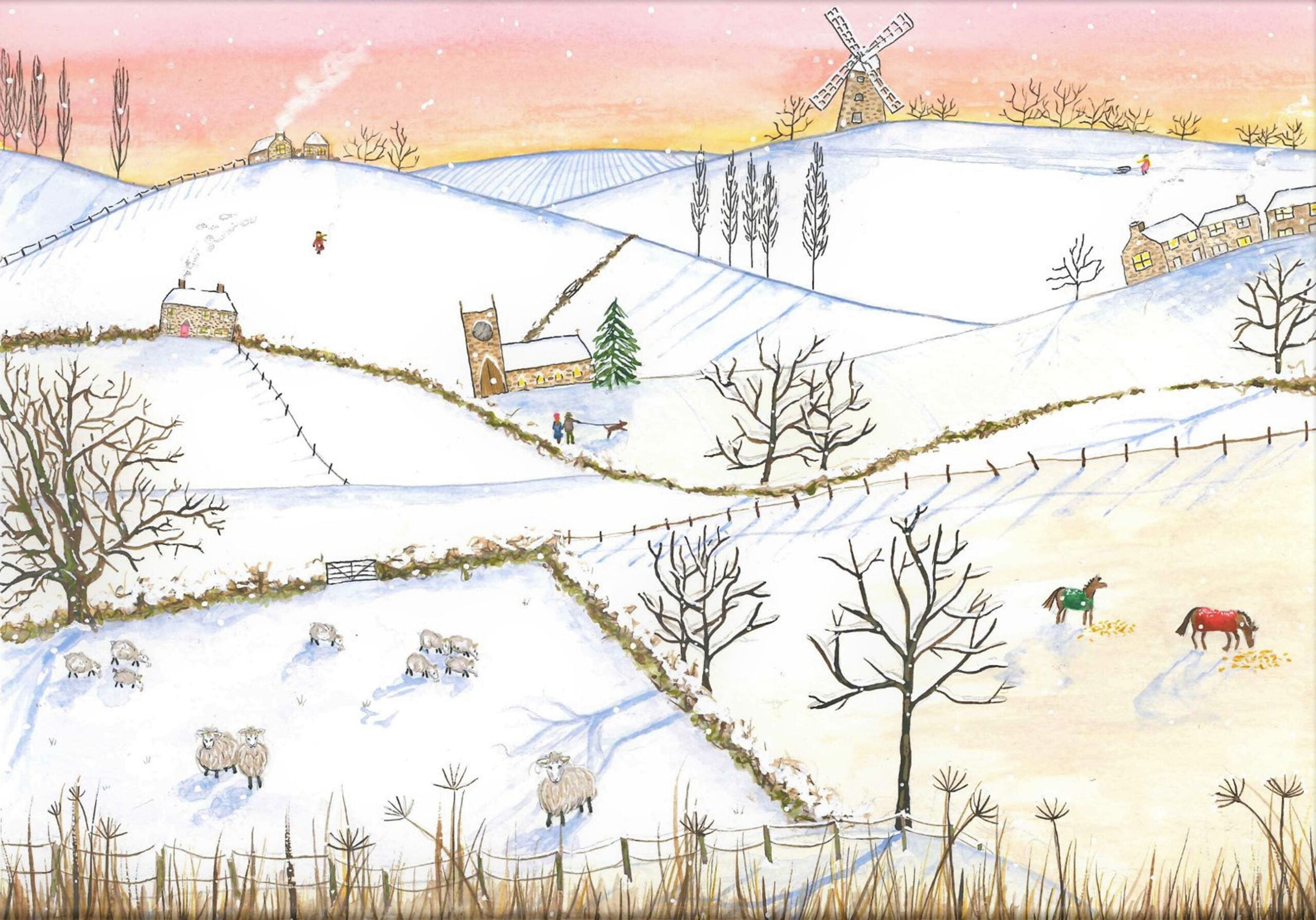 When I'm sketching and working on rough designs, I like to use a very soft pencil. Later, I'll use a mechanical pencil where I can achieve precise detail. I work primarily in watercolour and gouache but have been known to work in acrylics too. I love to paint on cotton rag paper from a local company called Khadi Papers. The paper is made by paper makers in India using ethical and renewable techniques. With my love of the natural world, it is important that my artwork is kind to our planet and it's great to work with local businesses too. Usually, ideas come to me in the early hours of the morning when I'm still dreaming; I will be greeted by a colour palette or particular scene and then wake up desperate to get it all down on paper.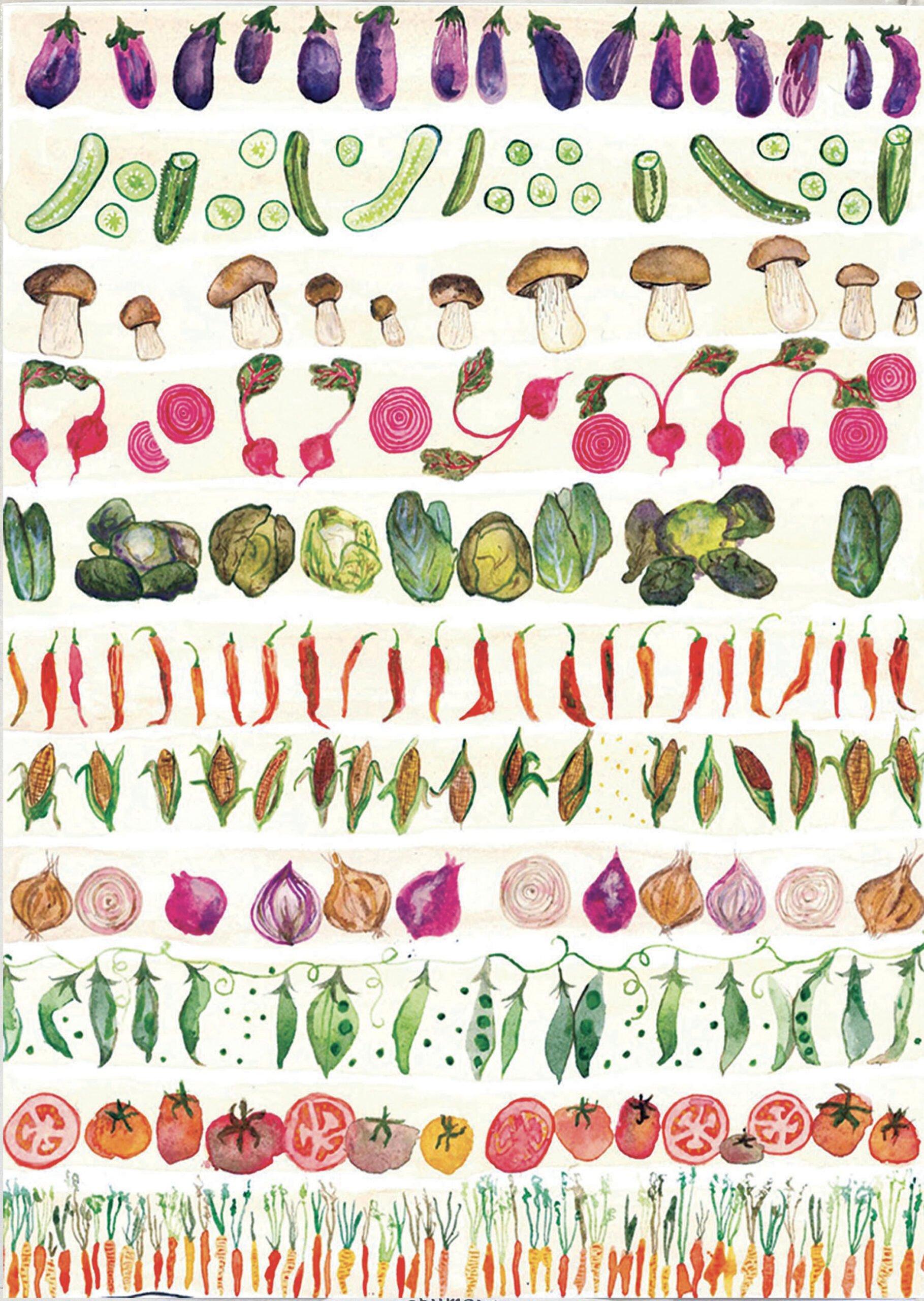 Gwendolyn van Paasschen, who owns Denmans Garden, suggested that my cards might work well in the beautiful gift shop they have and of course I was thrilled at the prospect to form a partnership with them. Denmans is a delightful garden with a team that works so hard to be respectful of John Brookes' vision. My boys love looking for the resident ducks and telling stories about how Peter Pan got turned into stone!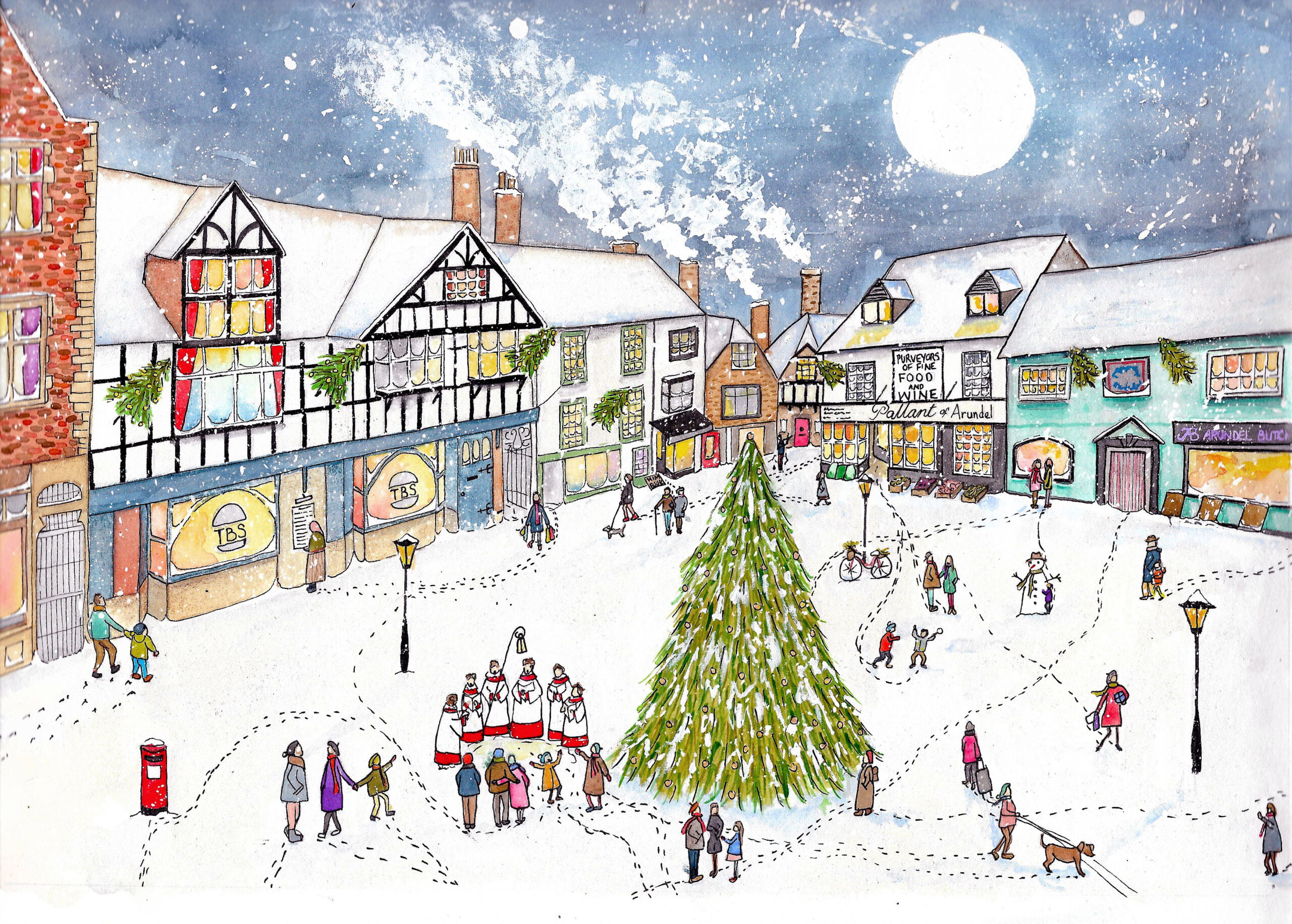 The unusual plants and curvilinear landscape are what makes Denmans so unique – the garden is not manicured but well maintained, creating a relaxed feel that adds to its tranquillity. The staff are so knowledgeable, not only about the plants but in the history of Denmans, so I learn something new each time I visit.
I feel very lucky to have had my art to escape to in the past 18 months. With so much doom and gloom surrounding us, I hope that it has bought a ray of light to others. Playing with my children is always a time that the worries of the world fall away and remind me what living is all about.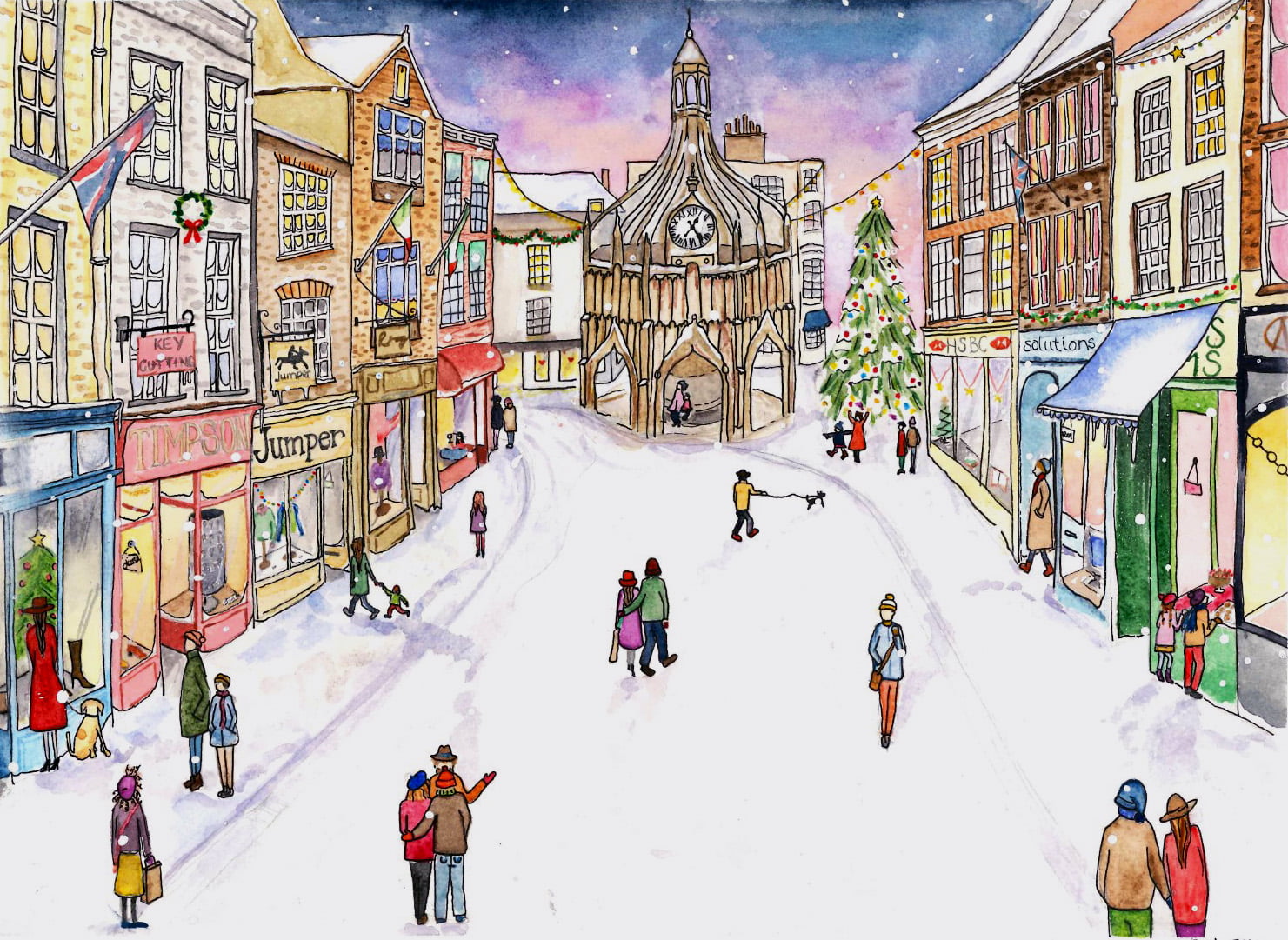 In the next year I will be publishing my first children's book and finishing my Masters degree, so it's set to be a very busy time. It is an honour to become part of the Denmans family and I look forward to continuing to grow my relationship with them.
For more about Emily you can visit her website www.emilyellenart.co.uk
Facebook: Emily Ellen Art
Instagram: @emilyellenillustrator