As part of a new occasional blog series 'Meet the Maker' we speak to artist and teacher Jo Dowers, a Sussex based watercolour artist who runs regular creative art workshops at Denmans for people of all abilities.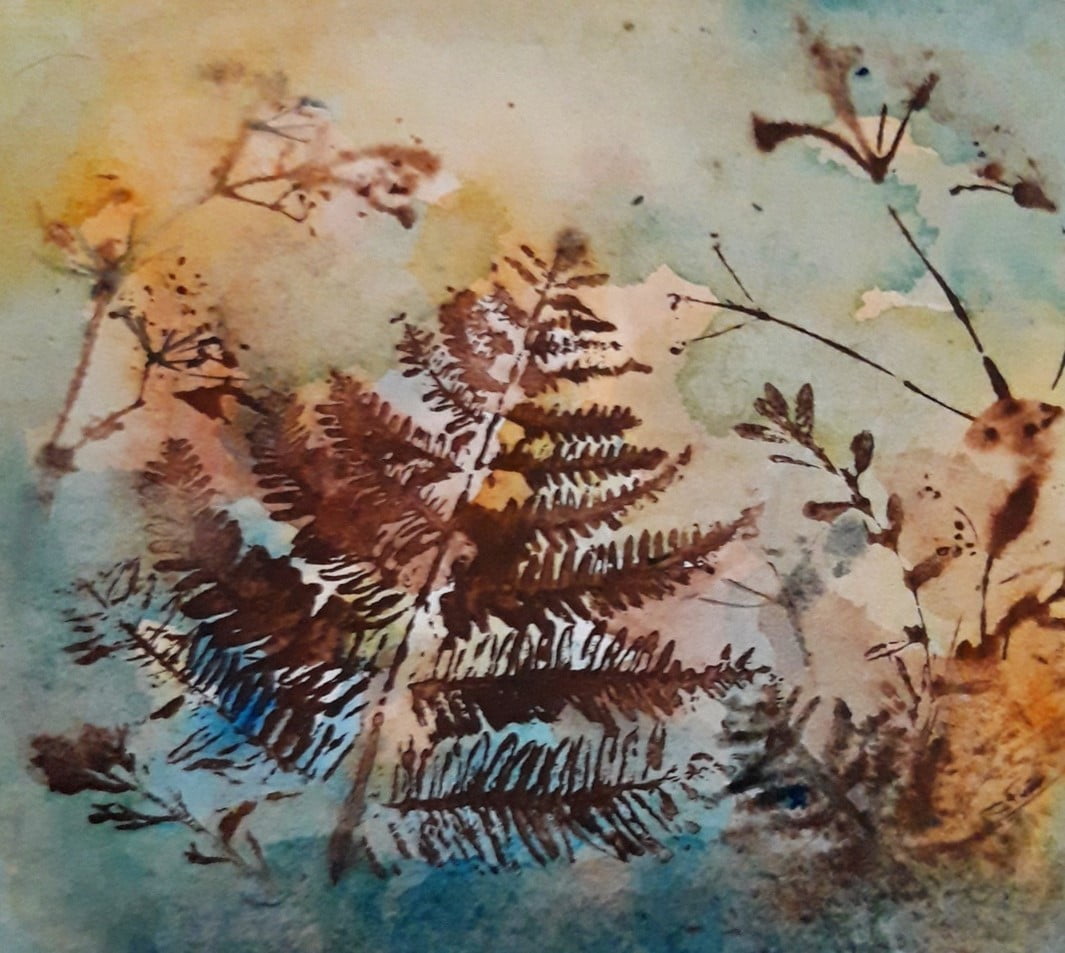 I have always painted & drawn & since completing my Fine Art painting degree I have exhibited in both group & solo exhibitions including having work selected & exhibited for the National Open Art exhibition at Pallant House Gallery.
I work from my home studio. I don't really have an average working day. I tend to allocate whole days to either workshop planning & preparation, giving a workshop, painting & framing, stewarding at a Gallery & then of course there is the administration….
I am very fortunate to live in the countryside so a lovely walk in the woods is the perfect way to switch off.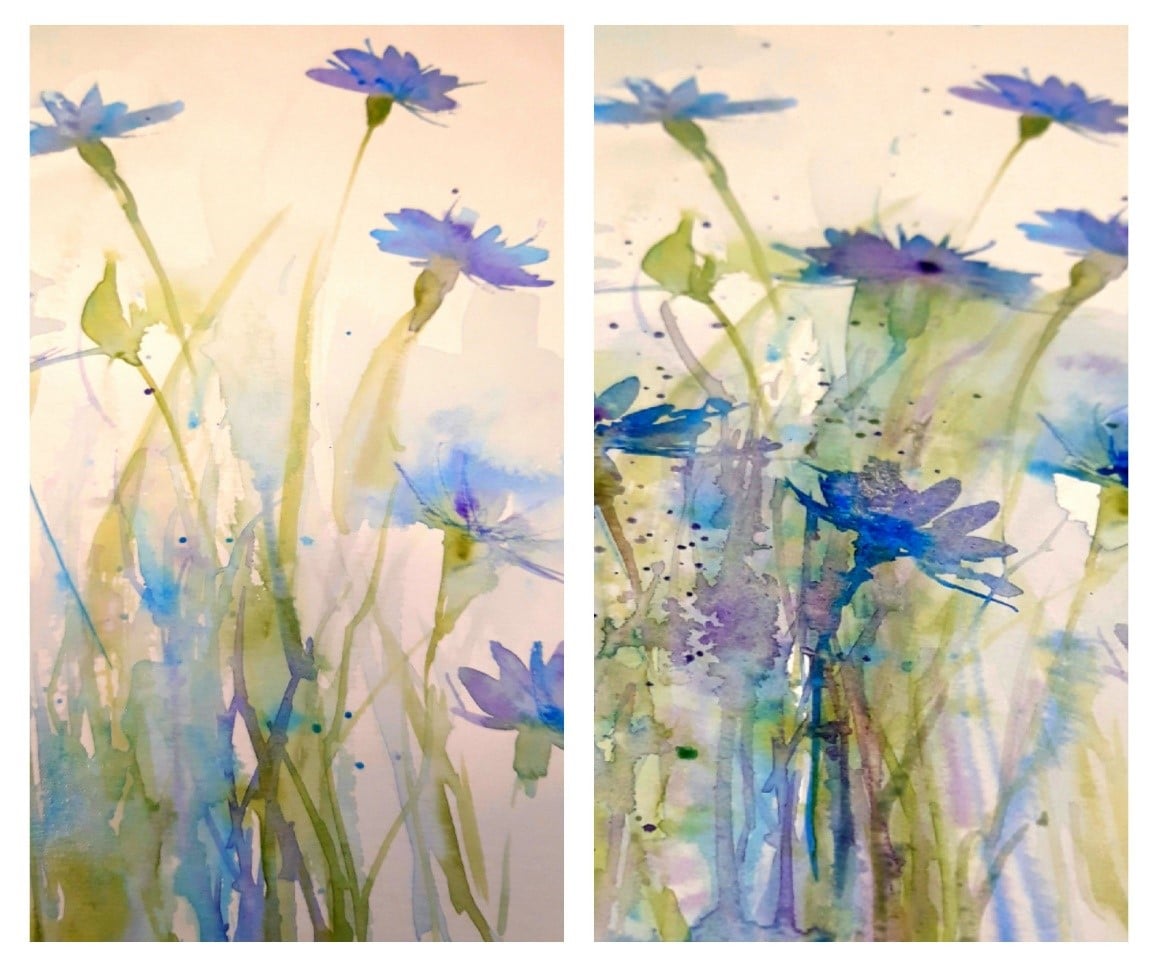 I take my inspiration from Nature & the landscape. I love the translucency & looseness of watercolour. I tend to work in a quite experimental way mixing ink & acrylic with watercolour & working with lots of layers.
I had always wanted to visit Denmans Garden & after meeting Gwendolyn (van Paasschen) & being shown John Brookes' beautiful studio, I thought it would be the perfect location to hold creative watercolour workshops.
It is such a lovely garden & I particularly love the contrast of plants & colour throughout. It is a pleasure to have the opportunity to share my love of watercolour in such a beautiful environment.
Attendees signing up to my workshops can expect to experiment with a variety of watercolour techniques in a relaxed, friendly environment working through different exercises towards a finished piece.  I feel that what is particularly welcomed is that all materials are provided so that they can just arrive & enjoy the session without having to source the paints etc.
I love sharing my passion for watercolour & can regularly be heard saying "more water"!
It also gives me great pleasure to see the wonderful artwork that is produced at the workshops & the enthusiasm from attendees to carry on painting when they return home.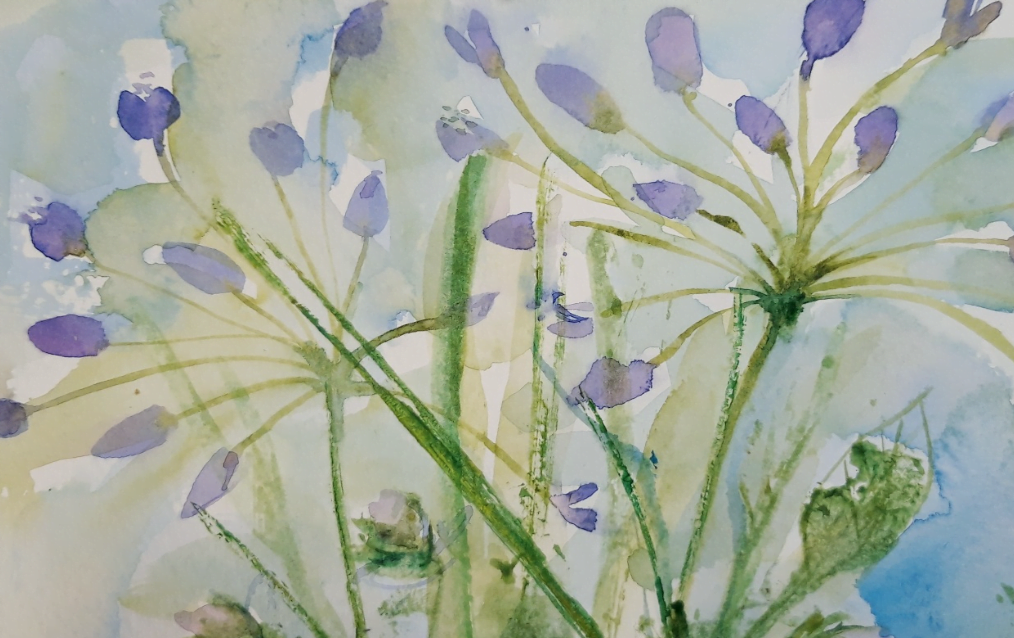 I hope to continue giving the workshops at Denmans, and I have also recently been giving outdoor workshops throughout the summer with the wonderful Pallant House Gallery community arts programme which has been a great experience.
In the future I would like to continue to develop my artwork, experimenting with different watercolour & print techniques as well as look at further teaching opportunities.
Jo's next workshop at Denmans is available to book now. 'Glorious Greenhouses' Creative Watercolour Workshop is on Friday 17th & Saturday 18th September 2021 – 10am – 1pm
Join Jo for a 3-hour creative watercolour workshop in the beautiful, relaxed environment of the Denmans Garden Pavilion Tea Room. Experiment with watercolour & ink techniques to paint a variety of greenhouse plants. suitable for all abilities.
Workshop fee: £40 with all materials provided and light refreshments included.
For further information please contact Jo on 07757 005952 or email jocreativeart@outlook.com
To see examples of Jo's work go to https://jodowersart.com/
Instagram: @jodowers
For more information please contact Louise Campbell
louise@denmans.org 07540892364
@denmans_garden
www.denmans.org