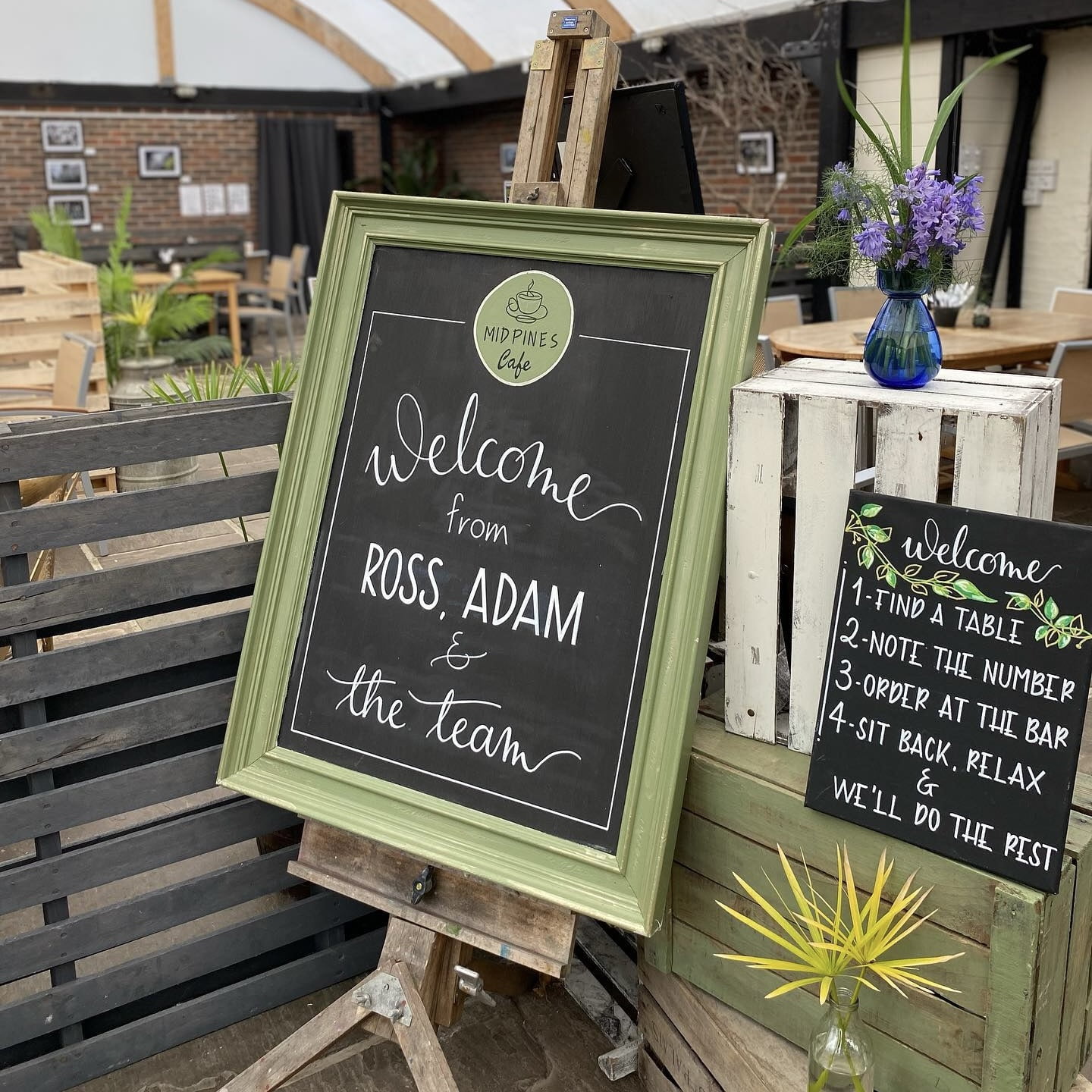 This month Midpines Café celebrate their first anniversary at Denmans Garden. Over the course of the past year Midpines has built a strong following; a destination venue showcasing fresh and simple ingredients strong on flavour and with a nod to California as an inspiration.
 This has been no mean feat for Adam and Ross Stephens who conceived of the idea of their own café business whilst working locally. Despite opening on the back of the Covid crisis and the current climate, they have made a big impact in the beautiful old dairy at Denmans, working with a close knit and dedicated team that complements the Denmans Team.
 As well as opening Midpines in July 2022 Adam and Ross celebrated their marriage that same month and moved in to a new home, so it's been a year of excitement and big change.
We spoke to Adam last month to reflect on the year, what inspires their business and plans for Midpines' future.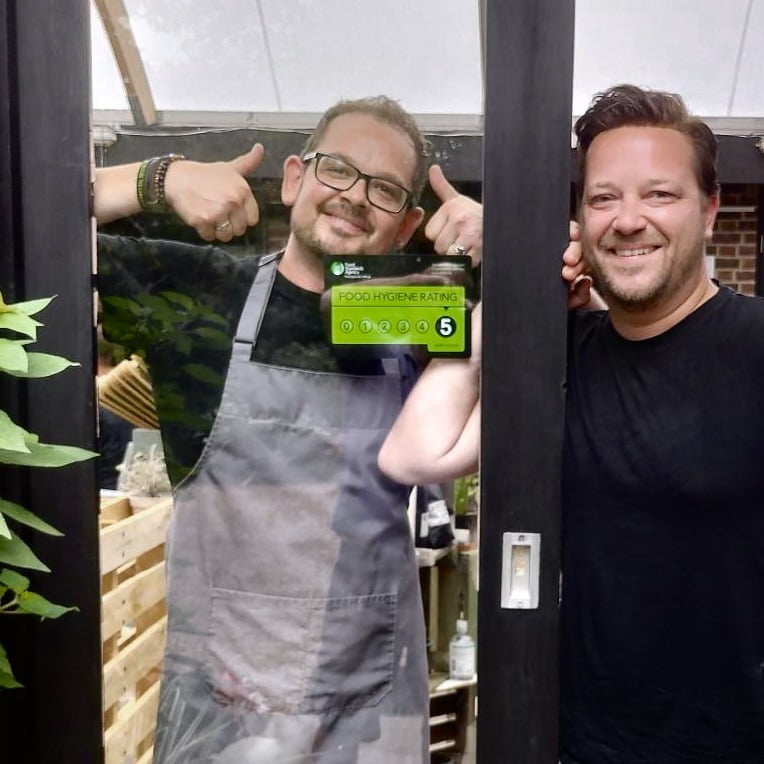 Ross and I got engaged on a trip to California in a small town called Midpines which became the inspiration for the name of this first business venture together as well as more broadly informing the sort of food we want to create and serve. We had both worked in the hospitality industry for a number of years before we met. I worked on weddings and events and Ross worked for Mitchells and Butlers, winning various awards including best General Manager as well as his restaurant winning best sales in the South region. Over time the idea of creating our business became more compelling.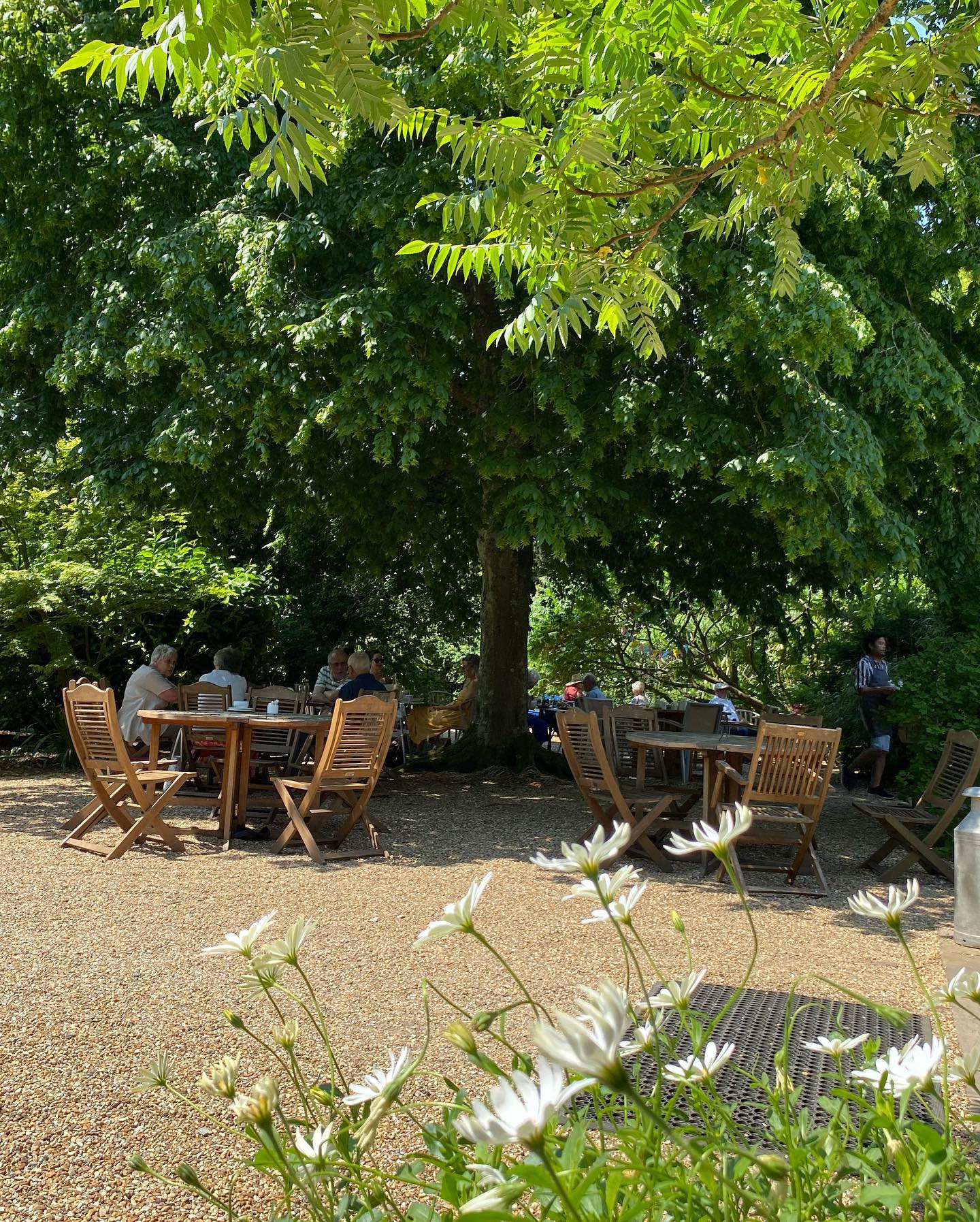 We had been thinking about opening our own café when a keen supporter of Denmans' mentioned that they might be looking for someone to take on the café side of the business as things started to pick up following the pandemic. Ross and I were immediately taken with the environment that the space at Denmans offered us. The pavilion offers a large and beautiful setting, which along with the gravel terrace outside felt reminiscent of some of the restaurants we had admired in the vineyard towns in California – that feeling of bringing the outside in and during the warmer months on the terrace the feeling is like that of being in the Mediterranean.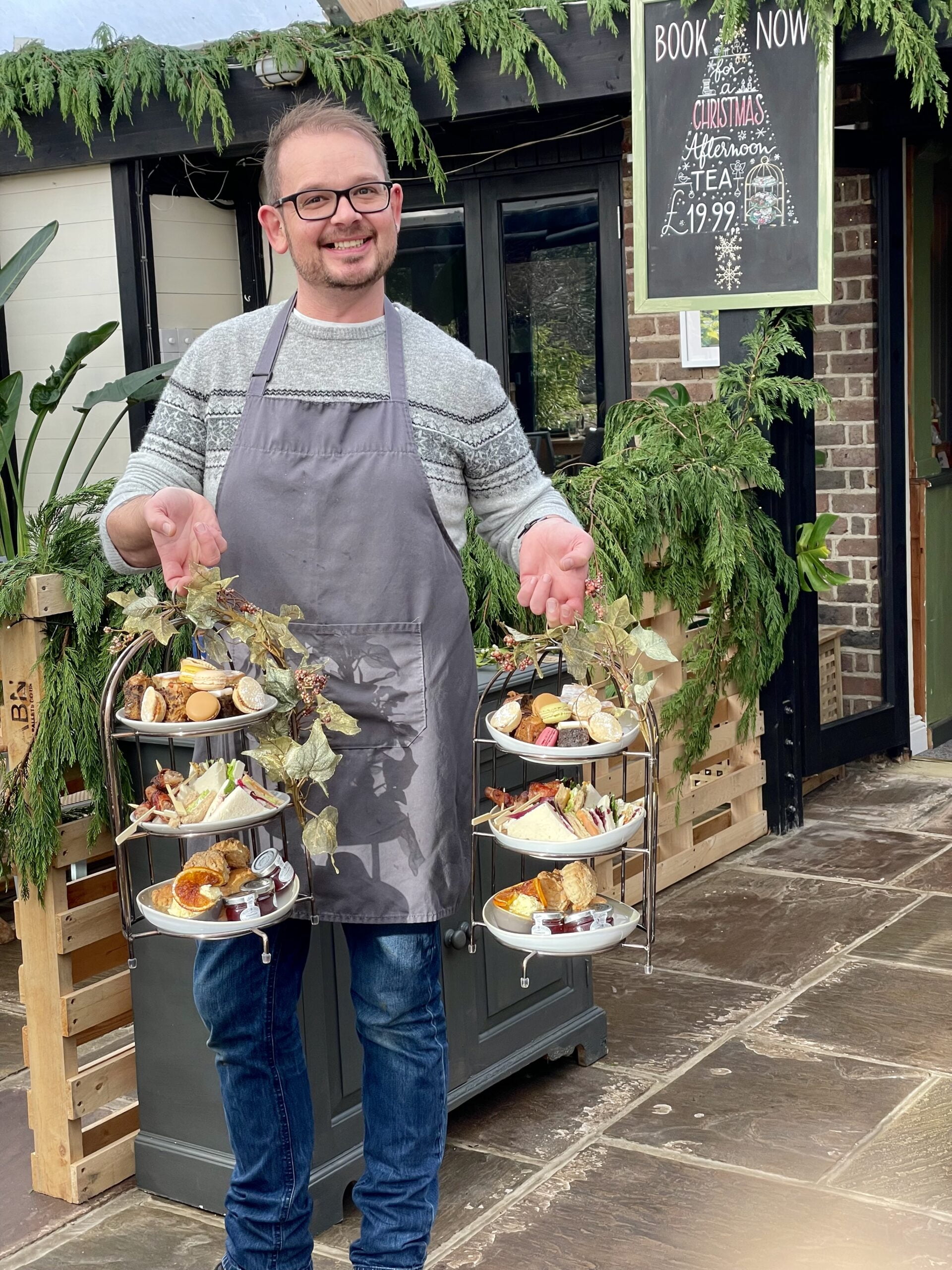 Even in inclement weather and the colder months the atmosphere at Denmans is special and offers something different as the seasons change.
We knew we wanted Midpines to offer a relaxing dining experience and seasonal menus. Our offerings are colourful, fresh and tasty flavour combinations focussing on brunch and lunch menus along with the option of delicious bakes and pastries and hot and cold refreshments (the café is licenced to sell alcohol).
We try and use a lot of local businesses including the many local nurseries to source many of the ingredients and fresh produce we use, and the menus and food are made on site – from the freshly made salads to the roast dinners we offer in autumn/winter all cooked from fresh, down to the handmade gravy!
We are a very small team and have all worked together for some time so there is a really dedicated feel to what we do here. We are all friends and really believe in making the business the best it can be. It's very much a team effort that makes the business a success and produces that welcoming vibe.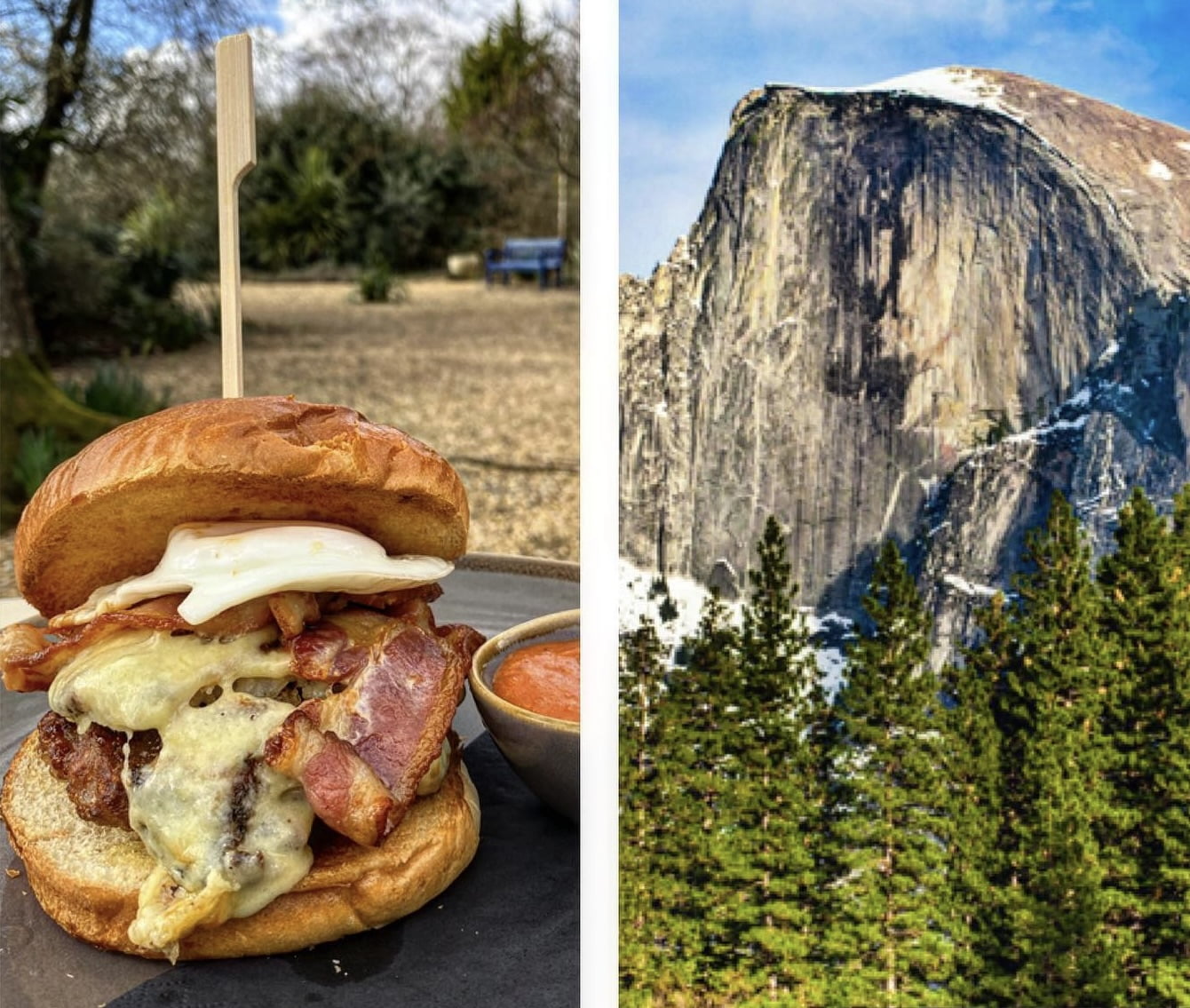 There are challenges, particularly in the current climate in attracting a clientele (we are after all a destination café, being out of town), creating delicious food and balancing the books but we also feel tremendous pride that we've got this far and made a success of our first year. We are increasing our reach all the time and visitors seem to really enjoy what we do. A particularly popular signature dish is the Half Dome – our spectacular, epic breakfast bap. Our take on a ham & cheese toastie is a firm menu favourite – it's a luxurious take on a classic that people seem to really enjoy along with our sausage rolls and ploughman's' lunches!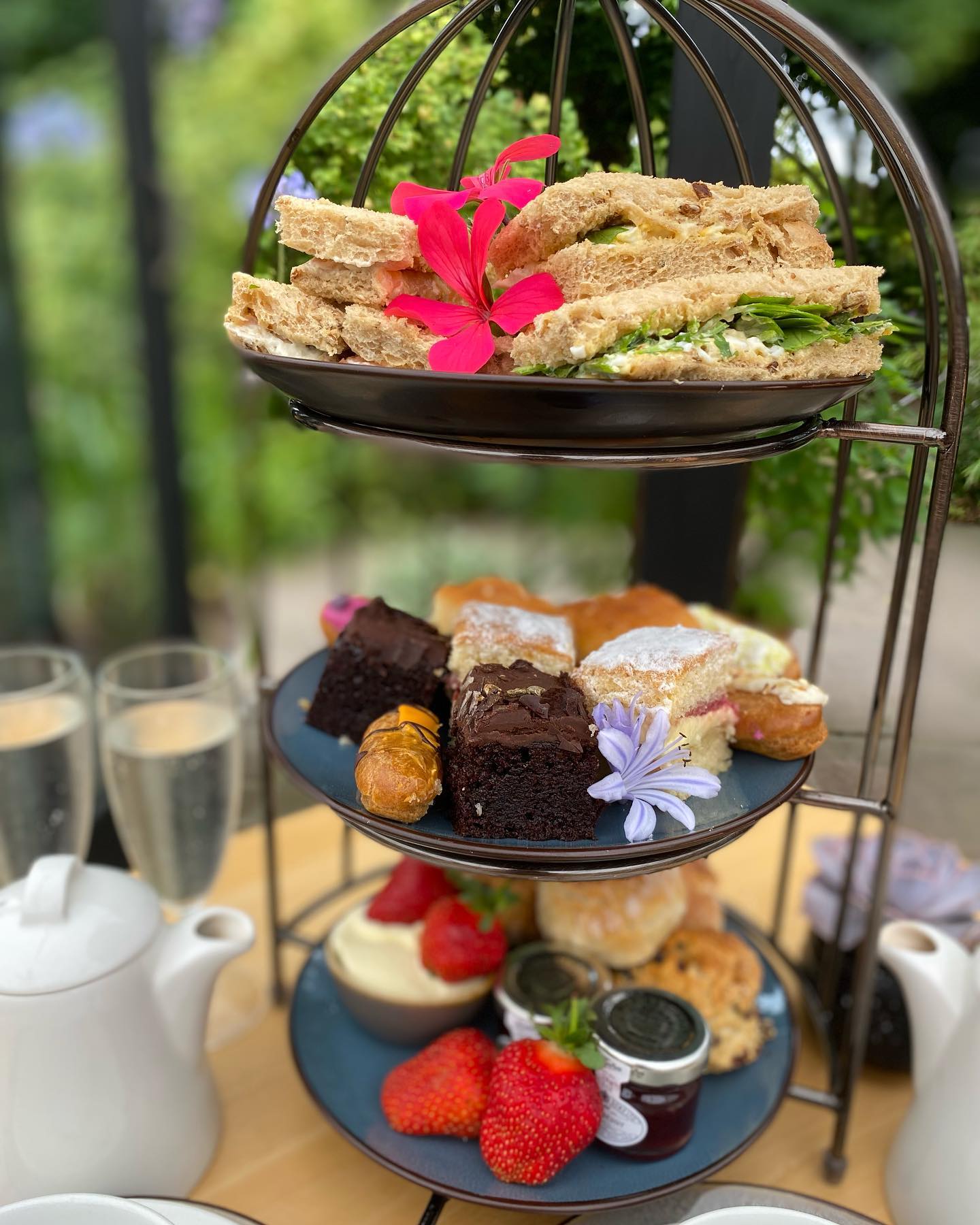 Our afternoon teas and new brunch stands are also going down well and offer great variety and value for a special treat or occasion.
Both Ross and I love the outdoors and as well as spending time developing our home garden and growing our own, we have our dogs, chickens and a tortoise to keep us entertained in the rare between moments when we aren't working.
This first year has been all encompassing so it's good to take stock now and see where we want to develop over the coming year. This will include us taking a break over the winter for a long-awaited honeymoon and planning some of the ideas for the café we want to develop.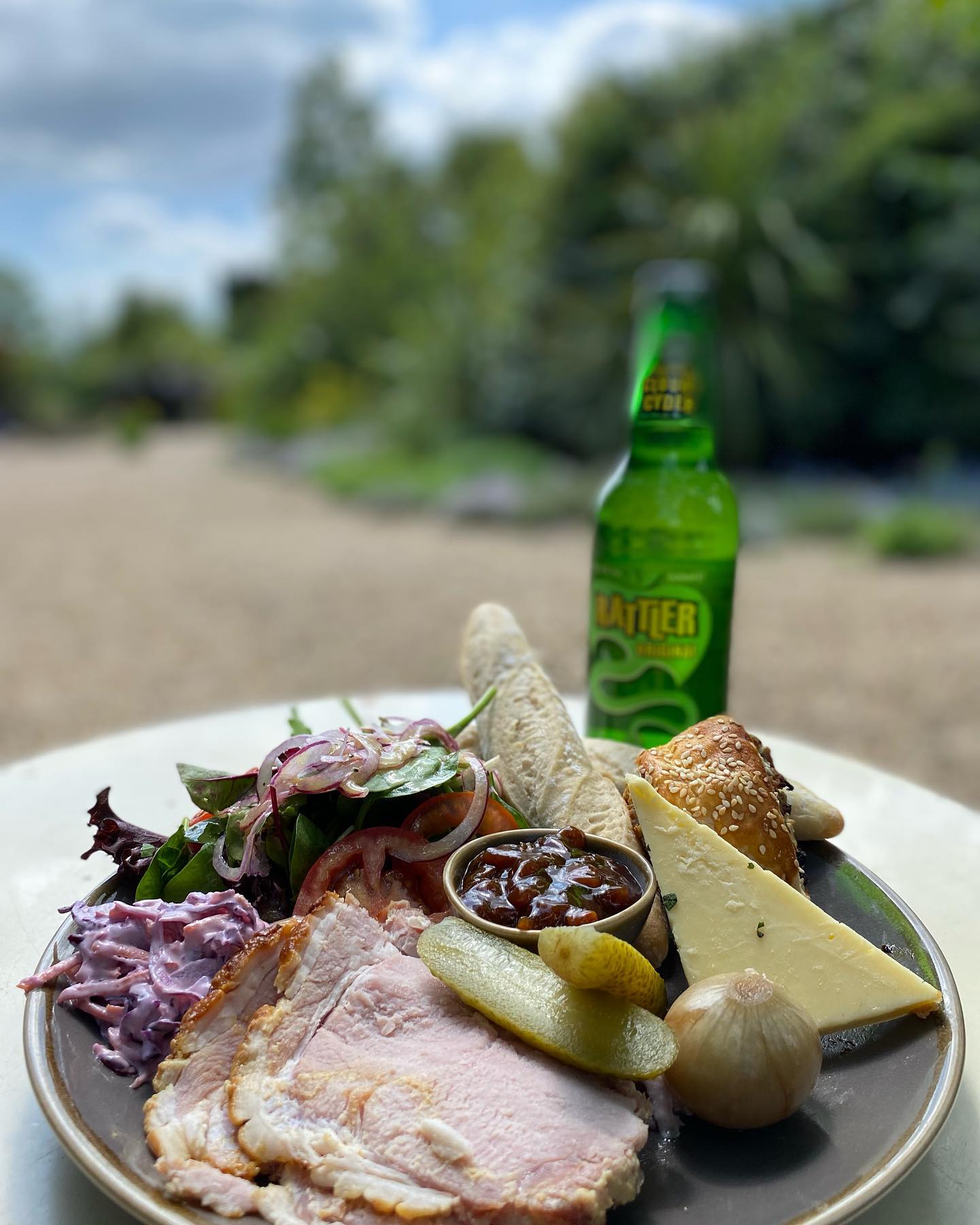 Future plans include expanding offerings like themed nights and pop-up kitchens in the summer months as well as picnic hampers which we hope to make available for order in advance for collection. Growing the catering side of the business and creating a small retail/farm shop offering is also in the offing, something we experimented with last Christmas when we had lots of tempting seasonal foodie treats for gifting.
 It's been a rollercoaster ride of a year and a steep learning curve. We are really grateful for the support and reception we've received. Looking forward to seeing what we can achieve in the year ahead!
For more information regular updates are posted on Instagram and Facebook –
 www.midpines.co.uk
https://www.facebook.com/midpinescafe
Instagram @midpinescafe
 For bookings and gift vouchers (either for afternoon teas or to a monetary value) ring Midpines direct on 01243 256621 or email hello@midpines.co.uk