PRESS RELEASE – DECEMBER 2020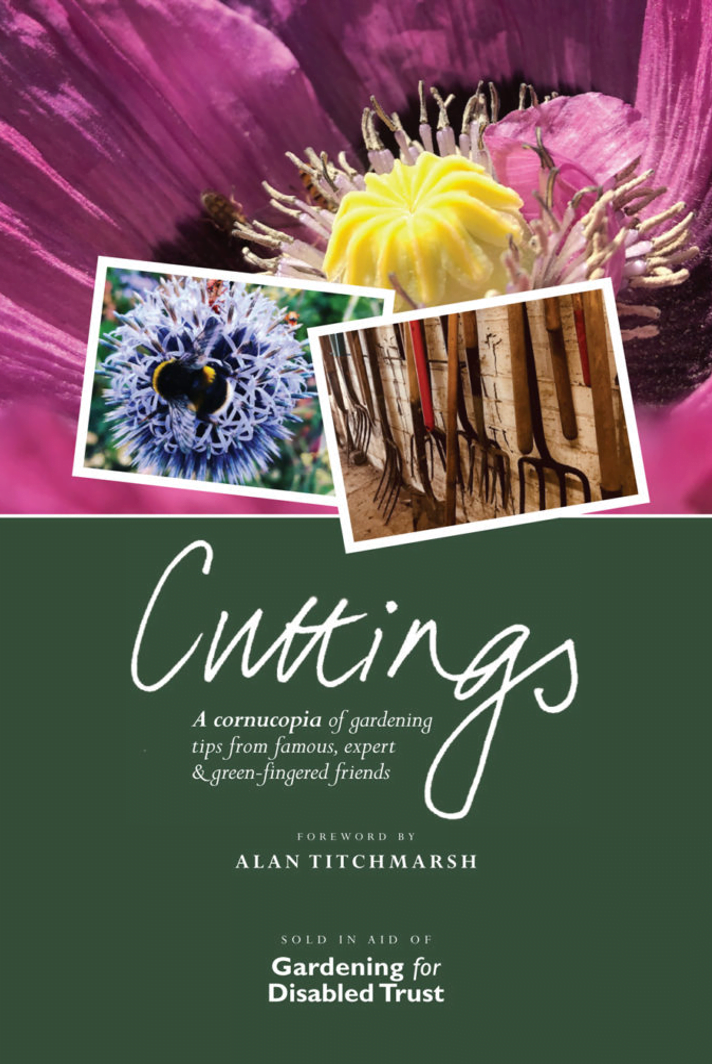 Cuttings: A cornucopia of gardening tips from famous, expert and green-fingered friends with a foreword by Alan Titchmarsh, has just been published by Gardening for the Disabled Trust.
A wonderful collection of garden advice featuring a range of celebrities, experts, and amateurs alike, with over 500 tips from famous gardeners such as Carol Klein, Mark Lane, and Alan Titchmarsh.  You can also find out what Joanna Lumley, Helen Mirren, Julian Clary and Jeff Beck have in common: and benefit from the combined experience of many green-fingered friends.
It even includes contributions from Gwendolyn van Paasschen, owner of Denmans Garden and Chairman of the John Brookes-Denman Foundation.
With sparkling photography and beautiful illustrations, it's a fun and informative reference book.
Denmans Garden is selling copies of the book from its gift shop for only £10.  All proceeds go to Gardening for the Disabled Trust.
Gardening for the Disabled Trust – Adapting Gardens, Changing Lives, Defying Disability was founded in 1968, by a far-sighted philanthropist, Mrs Peggy Kinsey who understood the real value of what we now know as 'horticultural therapy'…that is, getting outside in the fresh air, being a little active, "getting the soil under the fingernails" (her words) and that very special pleasure which is gardening.
For more information go to @Garden4Disabled www.gardeningfordisabledtrust.org.uk
For more information please contact Louise Campbell
louise@denmans.org 07540892364
@denmans_garden