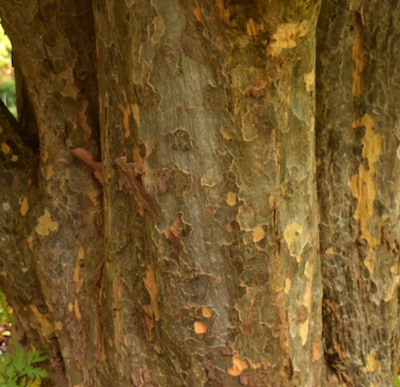 Our plant of the month this November is the Persian Ironwood tree (Parrotia persica) that grows behind the Cottage here at Denmans Garden.  Planted by the Robinsons in 1948, this specimen has multiple trunks some of which stand about 45 feet tall.  Its architecture is stunning.
There are many reasons to love this tree.  It has wonderful exfoliating bark that looks like a tapestry of pinks, grey-greens and browns all year long and is most obvious, of course, in winter.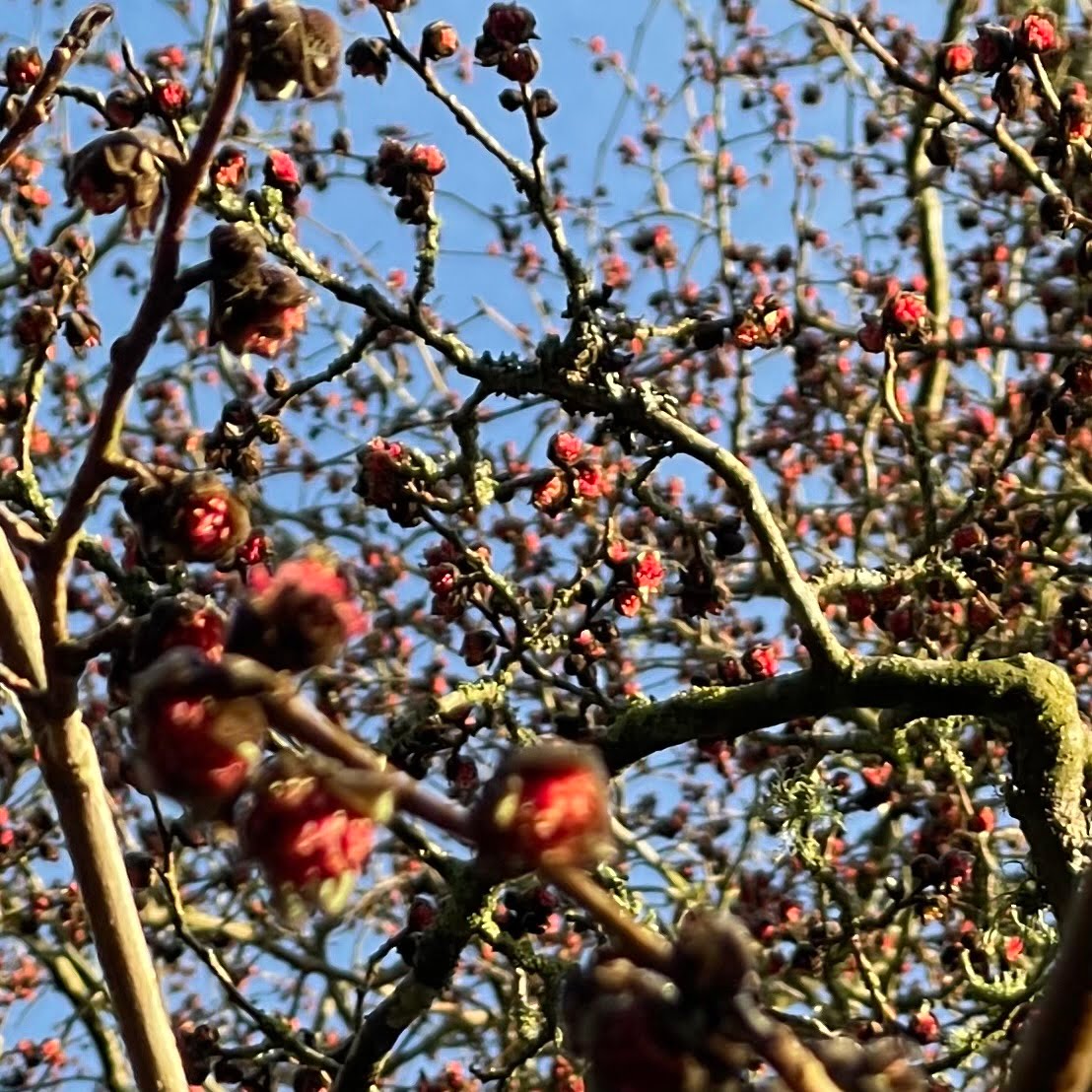 It blooms in February and its tiny flowers are burgundy and crimson, borne in small clusters along bare, dark stems that are especially dramatic against a bright blue February sky.
Exfoliating bark, fantastic form, and winter flowers are reasons enough to love the Parrotia, but its best feature comes at this time of year when its leaves burst into colours ranging from yellow and orange to cerise and purple.   It is truly a showstopping display.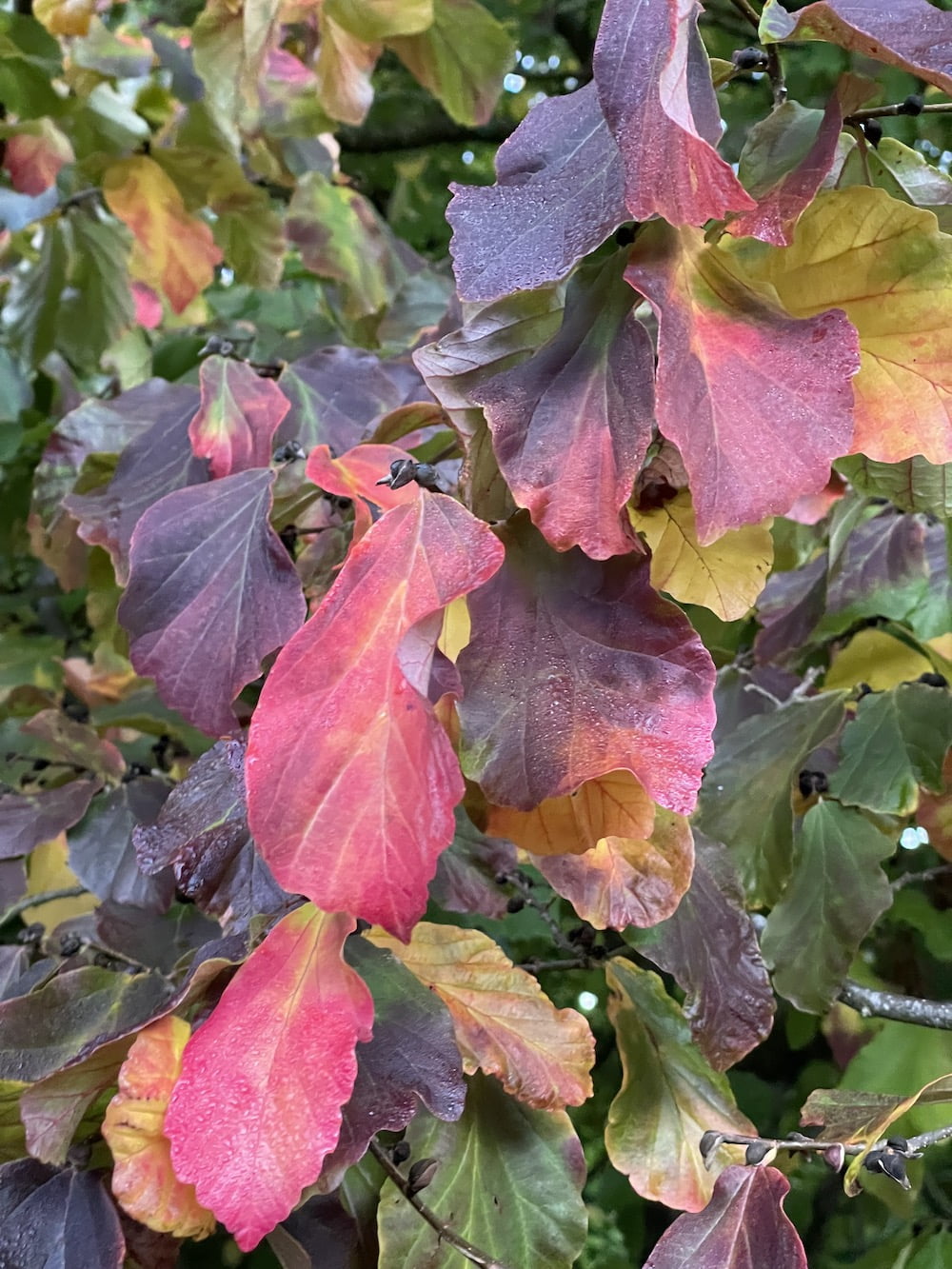 As its name suggest, the Persian Ironwood is native to Iran and entered cultivation in the 1840s.  It is a slow-growing, hardy tree that can take full sun or partial shade and prefers moist, well-draining soil.   It tolerates chalky soils, but the best autumn colours occur where the soil is neutral or more acidic.