'In a sense, restoring the garden is part gardening, part archaeology, and part magic.'
Once neglected and closed to the public, Denmans Garden has undergone significant restoration in the past three and half years, an effort that has brought the much-loved and historically significant garden back to life.  Open since June 2018 to the general public, visitors can again enjoy this beautiful contemporary country garden; a place of tranquility and inspiration in the heart of Sussex.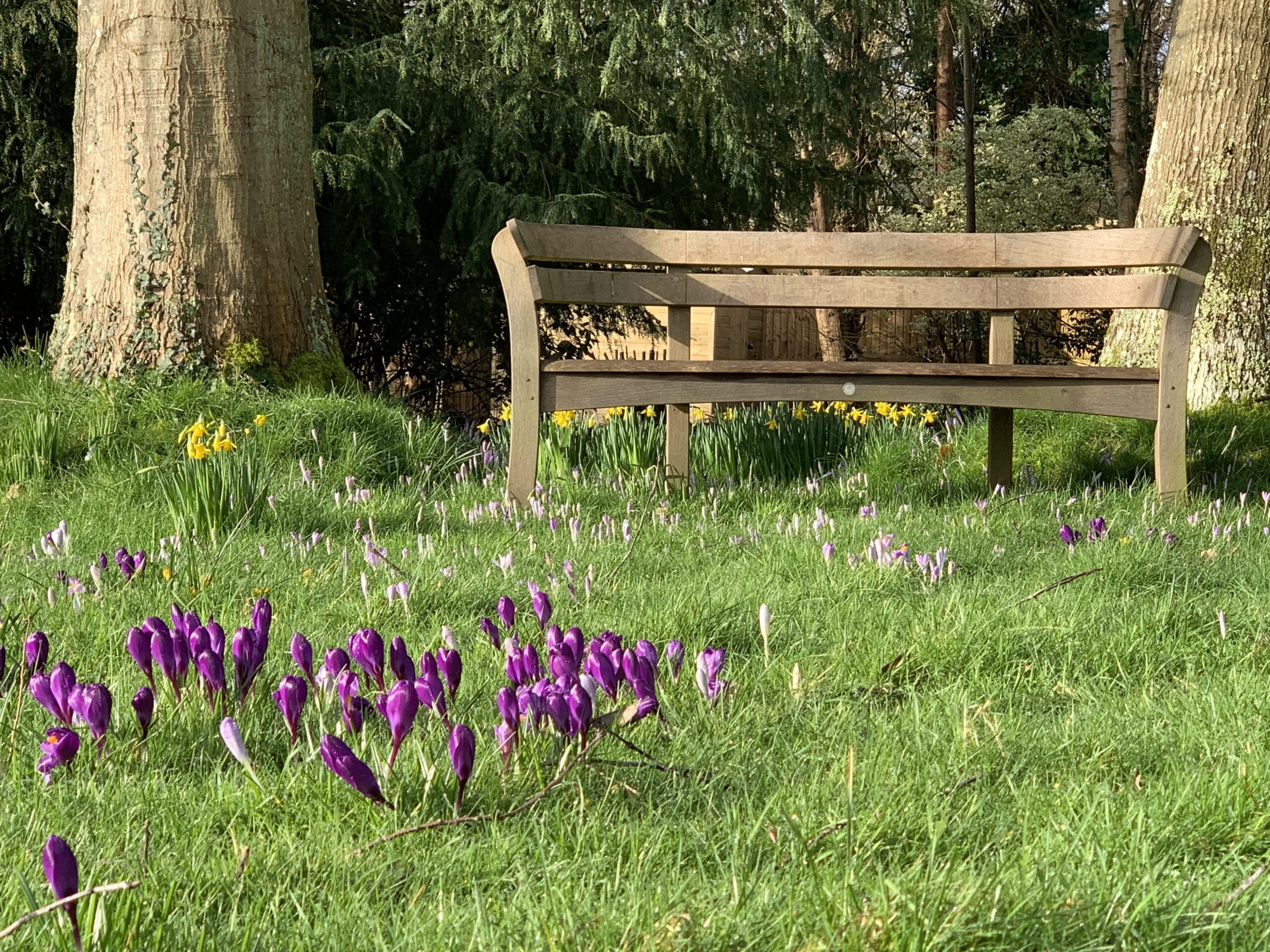 Part of the ongoing work includes extending and developing relationships with the local community and so next month Gwendolyn van Paasschen, owner of Denmans Garden and Chair of the John Brookes-Denmans Foundation, its charitable arm, will give a talk about saving the garden in association with local charity, The Sussex Snowdrop Trust.  She will describe how the garden, now registered as a Grade II garden with a rich history, was nearly lost as the result of a business dispute but is now being brought back to its former glory, a brilliant combination of horticultural diversity and extraordinary design.
Recently included in Sussex Gardens Trust's Unforgettable Gardens, Denmans was added to the National Heritage List for England as a Grade II post-war garden in the second half of last year. A Royal Horticultural Society Partner Garden, Denmans is also involved this year with the RHS  'Feel Good' Gardens campaign, recognising the importance of a connection with nature in lifting the mood and enhancing wellbeing.
"Joyce Robinson and John Brookes, who created Denmans and lived here, used the garden to help local charities like the National Garden Scheme, the Aldingbourne Trust, the Samaritans, and Chichester Area Talking News. My father, for whom I worked when I was in Uni, was a great pediatrician in Seattle, so I know first-hand just how difficult life is for families who have children with life-threatening or terminal illnesses.  The Sussex Snowdrop Trust is a lifeline to families who are faced with this challenge," Gwendolyn said.  "I am really glad to be able to help them in this small way."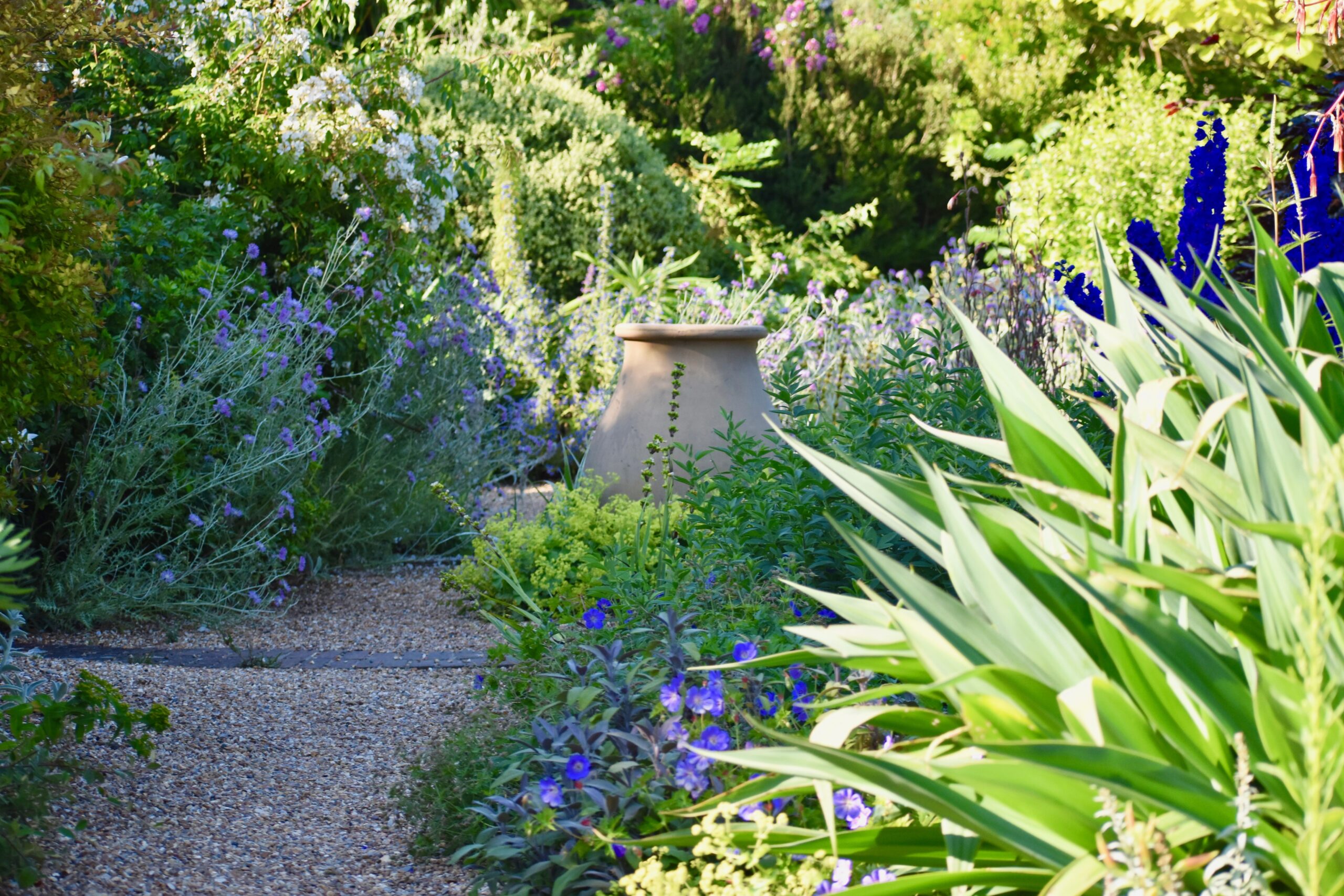 Di Levantine, Chairman and Co-Founder of the Sussex Snowdrop Trust comments:
"We are delighted that Gwendolyn van Paasschen has agreed to give a 'virtual' talk about the history and design of the garden, sharing her passion and enthusiasm for this much-loved gardeners paradise made famous by the previous owner, John Brooks MBE, the internationally acclaimed garden designer, who was well known throughout the world and a valued friend to many local people. He was an engaging and charming man who taught design at Denmans for many years.  
We chose the snowdrop as our emblem when we founded The Sussex Snowdrop Trust, as it means 'hope and consolation' in the language of flowers. Today 'hope' is vital to the children and their families that are cared for at home, by the exceptional and much-loved nurses and our Counsellor, who are the heart of the Care at Home Team, funded by the charity. Hope that they will get better, hope that they will be able to live life to the full and hope that there will be even more successful treatments for children in the future.
 The Snowdrop Trust has helped hundreds of children who have been diagnosed with a life- threatening illness and supported their families, by providing nursing, financial and emotional help, during the most difficult days, from the moment when a child has been diagnosed. The charity has been blessed to have the support of many people, locally and further afield, so that we can continue to provide this crucial help.
We hope that garden designers, modest gardeners, historians and charity supporters will join us on the 30th April at 7pm to listen to Gwendolyn and see the photos of the garden over the decades."
Tickets are £5 and all proceeds go to the Sussex Snowdrop Trust
For more information and to book tickets for the event please go to:
https://thesussexsnowdroptrust.digitickets.co.uk/category/32173
@SnowdropTrust
For more information please contact Louise Campbell: louise@denmans.org 07540892364
@denmans_garden      www.denmans.org