There are always seeds to be collected, cuttings to take, and plants to be divided.  Sigrid Wichall has done it all at Denmans.
We had always been regular visitors to Denmans, and were sad to see its closure (in 2017 following a business dispute).  After seeing it had reopened on an episode of Gardeners World we visited the following week. Just as we were leaving, I noticed they were asking for volunteers and I applied there and then.
Having taking early retirement I couldn't wait to be able to explore my love of gardening in such a beautiful place. Working at Denmans is a wonderful experience for me. It's good to be part of a really dedicated team and I love my role in helping to resurrect the garden. All our visitors comment on how tranquil and calming the garden is and in a way I think it has played a part in getting a lot of people through these recent difficult times.
My first jobs in the garden included weeding, tidying and general day to day maintenance. Later I worked on the plant centre, watering and keeping the plants for sale in good condition. Following this came my time in the Dutch Lights, which I soon came to realise was the engine room of the garden.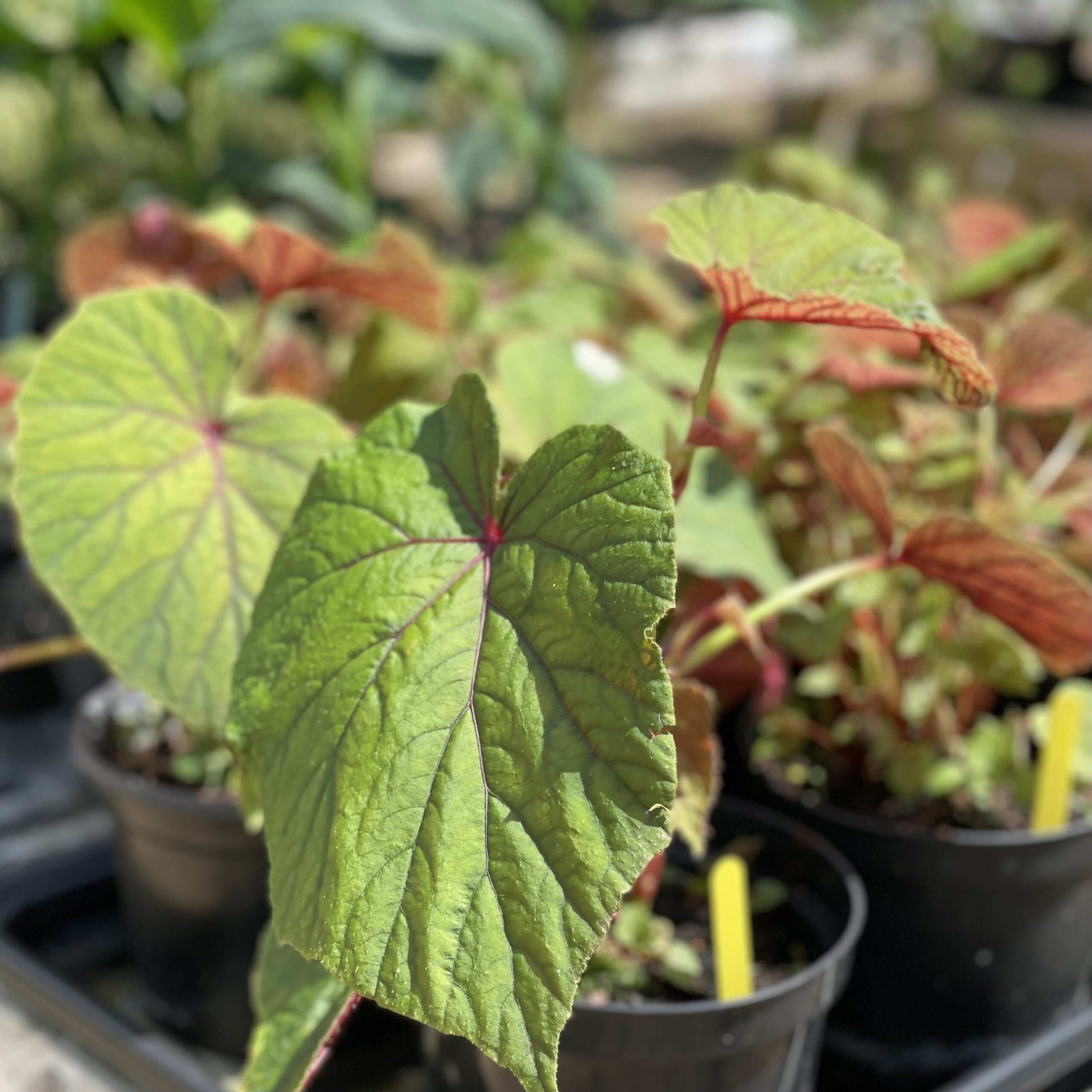 With the help of Graham, the head gardener, I learnt how to pot on and propagate the plants from the garden. Collecting and sowing seeds, taking different types of cuttings depending on the season and dividing herbaceous perennials to produce more plants for the garden.
So often our visitors ask about plant varieties in the garden and it's good to be able to show them in the plant centre so they can take a little piece of Denmans home for their garden.
Previously I had sown a few seeds but generally bought all my garden plants but now I find propagation is a real passion, so much so my family have decided I should be the founder member of Propagators Anonymous! I find I now can't stop;
just collecting a few seeds or planting that piece of plant that
has broken off, you have nothing to lose and everything to gain.
You will end up with lots of plants for free and lots to share and pass on. Most of my daughter's garden plants started off as plants from my own garden.
This (summer) is a good time to start collecting your own seeds. Keep dead heading your annuals to promote more flowers but leave a few to go to seed. Collect these when they are dry, label them and keep in a paper bag ready to sow next year and away you go again.
Take cuttings of your favourite perennials and shrubs now. Just choose a non-flowering shoot about 3 inches long. Cut below a leaf joint, remove all but the top 2 leaves and dip in rooting powder. Plant around the edge of a pot full of gritty compost and keep moist in a plastic bag. They should root in a few weeks.
There are more interesting changes to come at Denmans this year. Last
winter we lifted most of the plants in front of the cottage where Joyce Robinson lived. I helped to divide and pot these up so we can replant them next autumn when the new landscaping is complete. The plan is to reinstate a gravelled area in front of the cottage as it was when Joyce lived there. The hard landscaping is now finished and the plants will be replanted later in the year.
I feel very privileged to be a part of a very dedicated team and have always been made to feel an integral part of helping to maintain this lovely garden. It's hard work and after my day here, I go home covered in compost and exhausted, but I wouldn't change a thing.