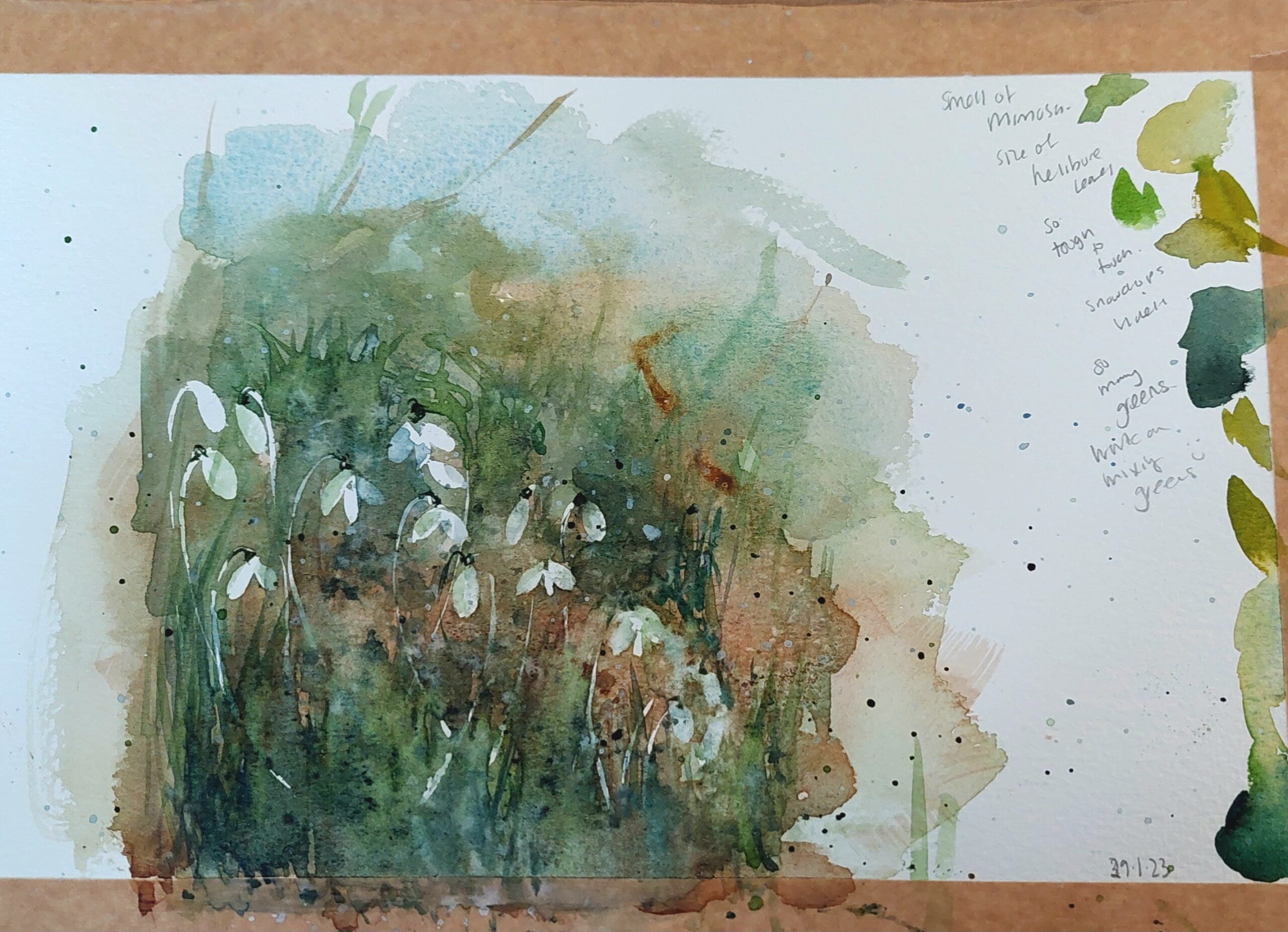 With Spring feeling a little later this year, I cannot believe that we are in April and looking forward to the longer and lighter evenings ahead.
Painting at Denmans is like a record of time passing. I watched the first glimpses of Spring arrive with the beautiful snowdrops and stunning hellebores ranging from deep purples and pinks to soft green and white, fascinated by their waxy green tropical leaves, soon to be followed by the stunning daffodils and crocuses in a carpet of purple and yellow and now just waiting for the majestic magnolias to come to full bloom.
There is a wonderful feeling when painting in the garden especially when exposed to the elements. In January I found a lovely little hidden away spot with the perfect place for my water pot and paints…so much time is spent just looking.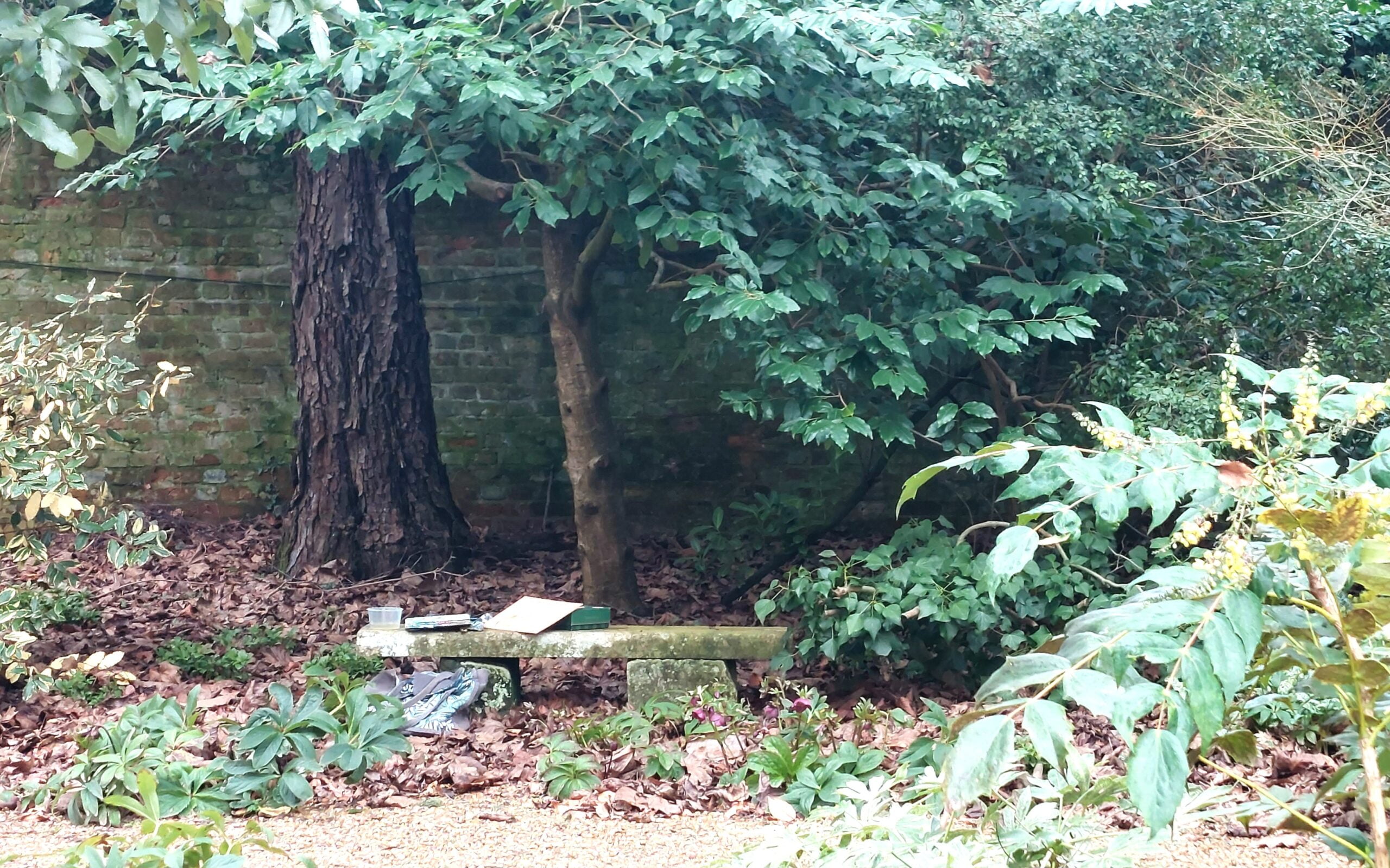 I recently saw David Hockney's Bigger & Closer, a new immersive experience at the Lightroom in London in which he talks about the joy he gets from painting, saying when you paint and draw you take the time to really look, and when I have been painting in the garden you look so closely: at the shape of the flowers, buds and leaves and how they are all connected to each other.
My collection of plein air sketches of the garden is growing and I am now in the process of looking at how to take them further. I love the semi abstract work of Ivon Hitchens; for him "space is colour and colour is space". This really resonated and makes complete sense when painting at Denmans. Changing the colour or simply the strength or vibrancy of the colour helps to create a feeling of depth and space with strong colours coming forward and soft colours receding as well as contrasting light and dark to create an impression of depth within the painting.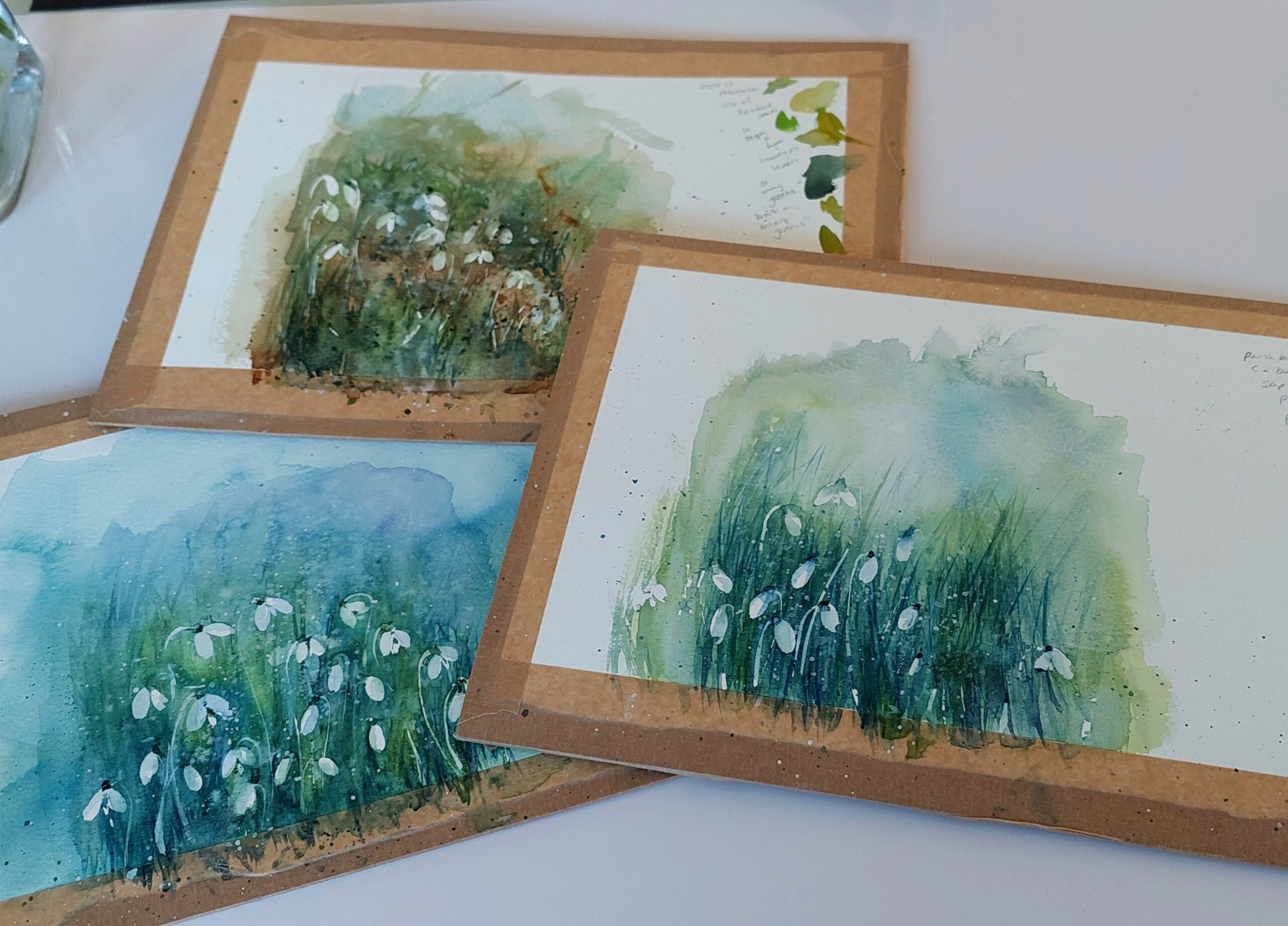 I often work on more than one piece at a time which serves a number of purposes. It enables me to switch between two or three pieces, preventing me from being too precious about a single piece as well as utilising this process to experiment with new colour variations and ideas.
The next three months will see the onset of summer with an abundance of colour variation in this magical, ever-changing garden. I am looking forward to seeing how the woodland area develops and cannot wait to see the waterlilies bloom. I am sure I will become just a little Monet inspired…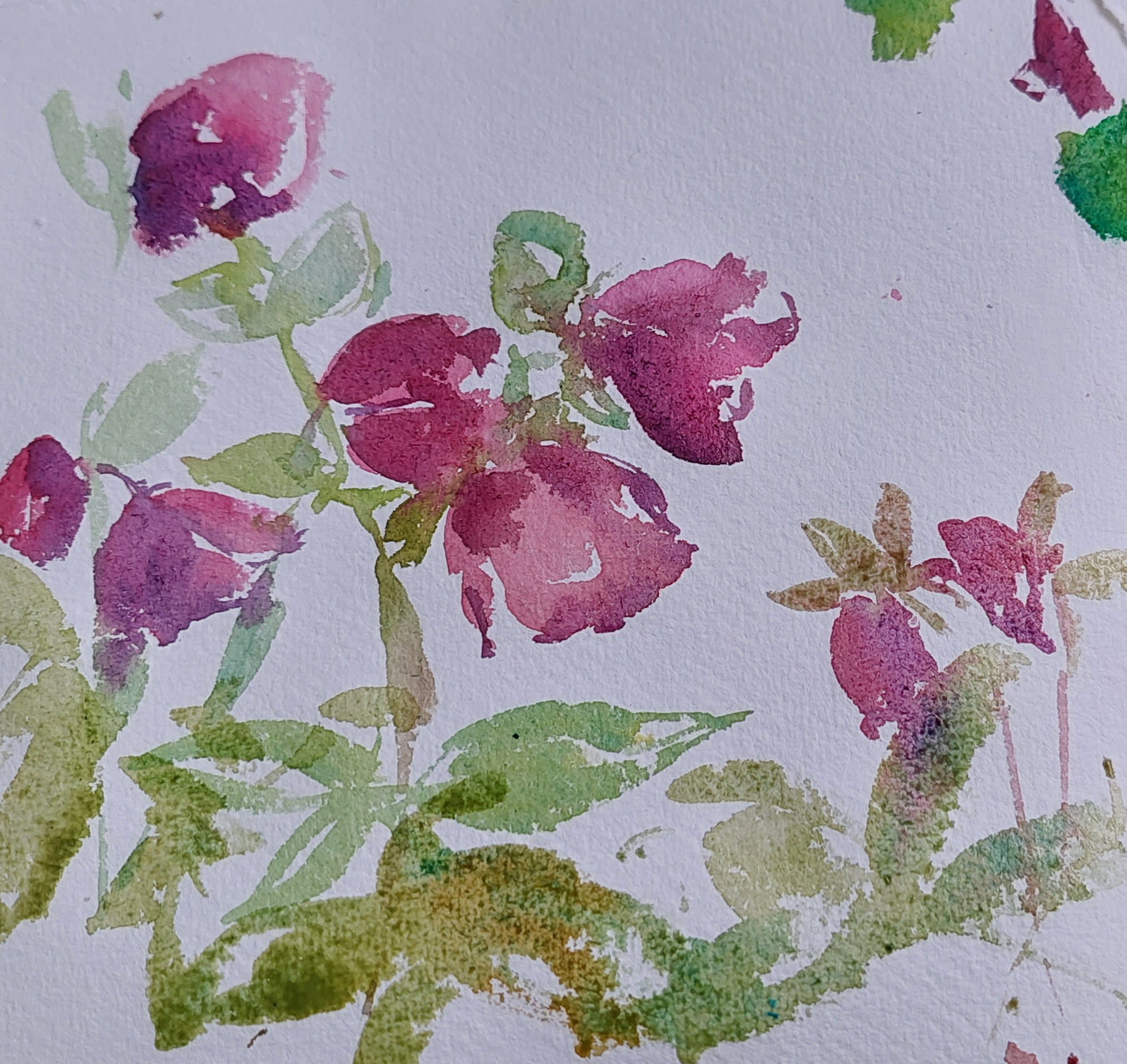 I will be continuing to share my love of watercolour with my workshops at Denmans.  The next one is a "Woodland Inspiration" class in April where we will be exploring texture & composition inspired by trees & nature. I am also planning on some plein air sketch workshops to be held during the summer which I am very much looking forward to. More details will follow soon.

Jo is recording her experiences and observations about her work at Denmans and elsewhere on her blog and Instagram page and we will include further updates on the garden's website blog as the year goes on.
For information on Jo's next series of watercolour workshops at Denmans Garden and how to book go to https://www.denmans.org/events/