'To rely entirely on planting as the backbone of a garden for the whole year is asking too much.'
So wrote award-winning landscape designer John Brookes MBE (1933–2018) for House & Garden Magazine in 1963, laying out a new design philosophy and methodology that revolutionized garden design.
Promoting the notion that gardens are about the people who live in them and should be used as an extension of the home in his 1969 book, A Room Outside,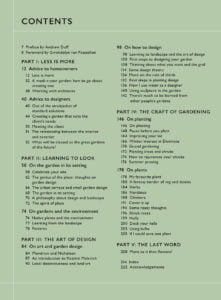 John's approach at the time was unprecedented.  It included the then-novel idea that people of all income levels could have designed, fashionable gardens tailored to their needs, low-maintenance, and beautiful.  It was an enormously popular message that has not lost its appeal.
This article is included among 50 essays, articles, and lectures in How To Design a Garden,  some of which have previously been unpublished.  They remind us that good design does not have to be complicated or pricey.
John's gift was to combine simplicity and practicality with excellent design.  His essays, articles, and lectures collected here embody John's thinking yet are accessible and instructive.  Here are his basic lessons based on 'the Grid', aimed at designers as well as homeowners, with lots of fundamental advice for both. Here, too, are his prescient views on the environment and conservation, the importance of preserving local identity and the links between art and garden design. Although some of these pieces were written decades ago, John's design advice and philosophy remain completely relevant and forward looking. Packed with details and information, there is much for everyone to learn.
John taught and lectured around the world and, thanks to his energetic writing, teaching and media appearances, he became regarded as the 'king' and 'godfather' of garden and landscape design. How to Design a Garden is intended to bring us back to basics and remind us of the best of his thinking and to provoke discussion at a time when people all over the world have found new interest in, and solace, strength, and inspiration from, natural landscapes and their gardens.
How to Design a Garden is available to purchase from Denmans and the usual outlets.  Proceeds from the book will go to The John Brookes-Denmans Foundation which is dedicated to perpetuating John Brookes' landscape and garden design legacy.
Purchases made direct with Denmans will come with two complimentary tickets to the garden.
In the meantime the book is also available to pre-order direct from a number of online retailers as below: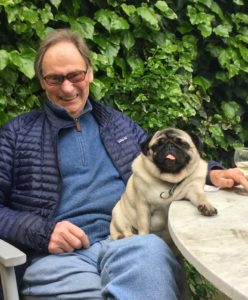 More about John Brookes: https://www.denmans.org/about/john-bio-page/
Blog post – About the Book: https://www.denmans.org/how-to-design-a-garden-by-john-brookes/